Sonder to open in Flatiron Hotel next month
Property was saved from foreclosure by Premier Equities in 2019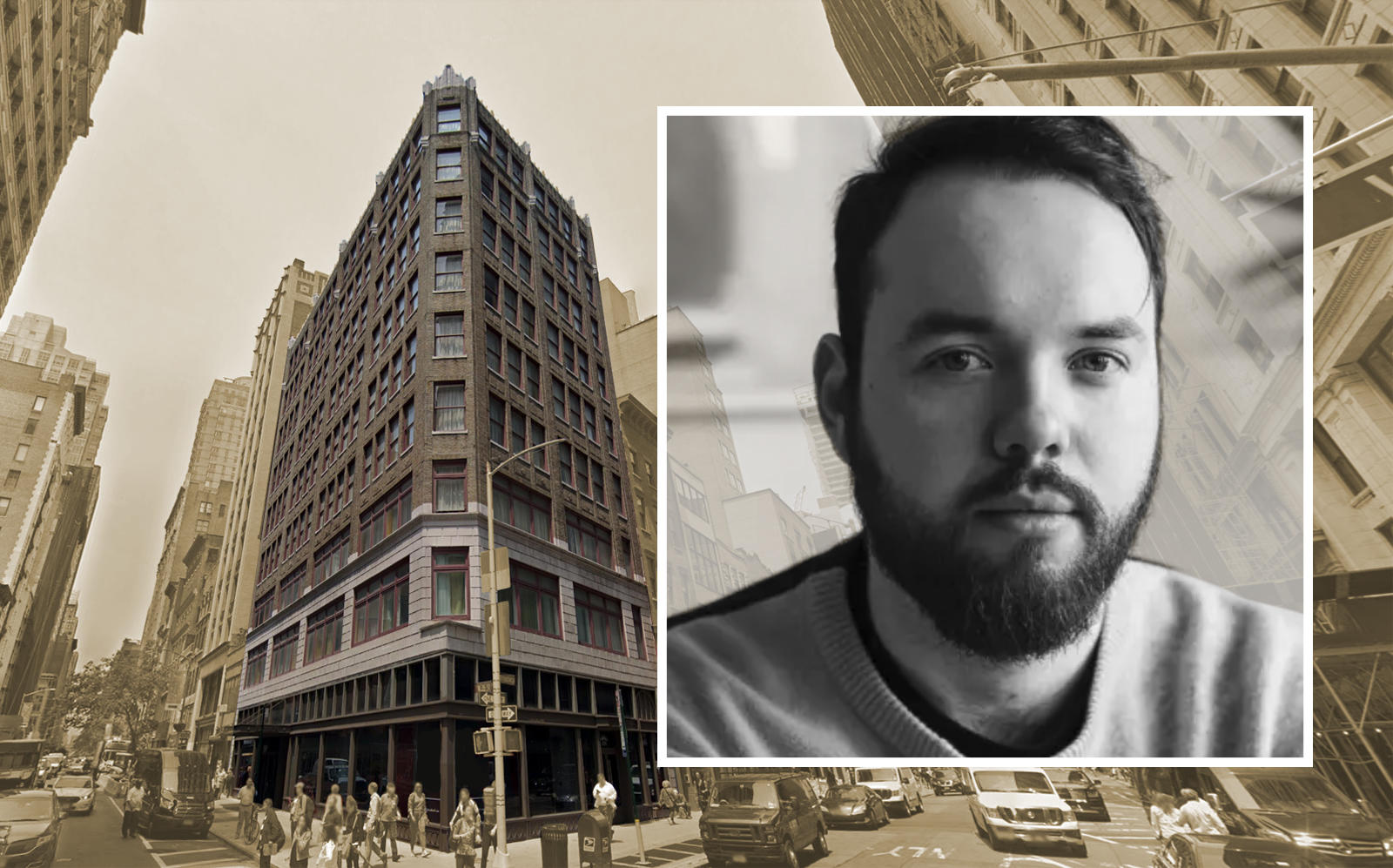 Sonder, the well-heeled startup that rents furnished rooms by the night, plans to reopen the Flatiron Hotel in April.
The hotel, at 9 West 26th Street, will be its first in New York City — a year and a half after Sonder agreed to lease it.
Despite the delay, caused in part by interior renovations being halted for six months during the pandemic, neither Sonder nor building owner Premier Equities is complaining.
Normally, construction delays mean missed revenue. But last year was anything but normal for the hospitality and travel industries. Cabell Rosanelli, general manager of Sonder in New York, expressed no regret that it could not open the hotel with occupancy rates cratering in the city.
Its planned April debut signals how the company will operate in post-Covid urban environments: with boutique offerings in sought-after neighborhoods — and little staff.
"The Flatiron-Nomad area is an important sub-market for us to enter, to meet a changing need among customers," said Rosanelli. Sonder is training only about 10 employees to operate the hotel.
While Premier, which saved the Flatiron Hotel from foreclosure in 2019, might have wished for a paying tenant sooner, "we're thrilled to partner with Sonder," said Uzi Ben-Abraham, founding partner of Premier.
"As we enter a new era of travel, we believe Sonder's flexible, self-service model is the perfect way for travelers to experience New York City," he added.
The hospitality startup raised $170 million last summer as the pandemic nearly obliterated the leisure and hospitality industry, bringing its total amount raised to $570 million and its valuation to $1.3 billion, according to the company.
Because Sonder signed the Flatiron Hotel lease in 2019, the agreement resembles other pre-Covid deals more than ones negotiated since the pandemic hit. While Sonder reportedly reduced its leasing costs by 8 percent at certain locations during Covid, the Flatiron Hotel was not one of them, according to Rosanelli.
Because renovations were not finished, the startup was spared having to pay rent before the results of vaccine trials were known. At the time, hotel occupancy in Manhattan was barely above 30 percent, down from 88 percent pre-pandemic, and revenue per room was half what it was in 2019 nationally. Those numbers would have been even worse had scores of establishments not closed.
Hotel occupancy in the U.S. remains 20 percent lower than before Covid, and revenue per room 38 percent lower, according to data firm STR. Sonder says its occupancy rate worldwide is above 70 percent. It's likely substantially lower in New York City, but the company would not provide occupancy stats by city.
Sonder furloughed 400 people in March last year. Now one in 10 Americans has been vaccinated and 2.3 million receive a shot each day. Although hotels have a long road to recovery, Sonder believes it has a fighting chance.
At the Flatiron Hotel, kitchen-equipped rooms, which account for a quarter of its 64 units, will help meet demand for extended stays, Rosanelli said. Sonder CEO Francis Davidson said in January that stays of more than 14 days accounted for 60 percent of its business, an increase from less than 25 percent pre-pandemic.
Meanwhile, the company's website prices a single night's stay in the Flatiron District at $72, a rate Rosanelli believes will entice first-time guests. "We use dynamic pricing to compete in the neighborhood, and this is our introductory offer," Rosanelli said.
Robert Chattah and Aziz Kabbaj of Reshape Advisory represented Sonder in the lease. Premier said the cocktail bar Apotheke will operate the rooftop bar beginning in September.
Sonder treads a path between Airbnb, a much larger but asset-light rental company, and companies like WeWork and Knotel which buckled under the weight of long-term leases.
The company's other offerings in New York City include 350 units in Battery Park, nearly 200 at its One Platt location in the Financial District and 40 in Murray Hill. The company opened its first location in the city at 20 Broad Street, where litigation over an outbreak of legionella bacteria is pending. About 14 percent of the company's rooms are in the city.
Rental startups with a resemblance to Sonder have struggled during the pandemic.
A lawsuit was filed Friday in New York against Furnished Quarters, which describes itself as "one of the largest corporate housing companies providing furnished apartments globally." Its landlord at 315 West 33rd Street claims the company will owe nearly $500,000 on 31 lease agreements by the end of March.
The nightly rate Furnished Quarters advertised on its website for a Flatiron District stay is nearly twice what Sonder charges.
Likewise, the co-living startup Quarters, a subsidiary of the German Medici Living Group, recently filed for bankruptcy after its $300 million expansion into the U.S. "I think that the pandemic was the death knell for co-living," said developer Dana Spain.
New York City officials predict that demand for hotel stays will not return to pre-Covid levels until 2025, with leisure recovering more quickly than business travel. In the meantime, Sonder plans to expand internationally.