Carlyle pays $100M for two-tower 421a site in Gowanus
Mixed-use project, a joint venture with Property Markets Group, will include 517 residential units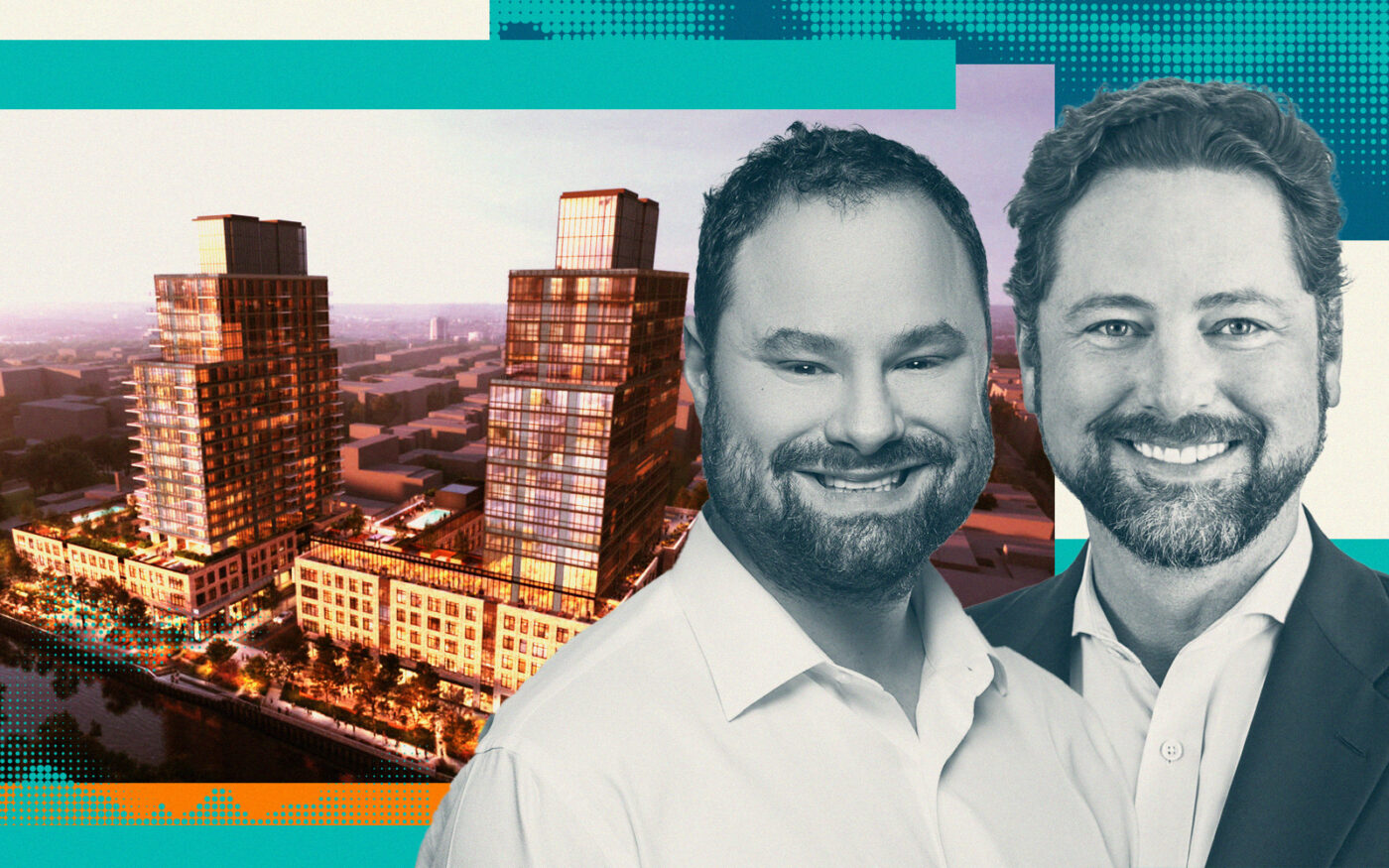 UPDATED June 1, 2023, 9:41 a.m.:
Carlyle's quest to become Brooklyn's biggest landlord just took a major step forward.
The private equity giant paid Kevin Maloney's Property Markets Group $100 million, records show, for a Gowanus development site with plans for two mixed-use towers that will combine for 517 residential units. PMG has already broken ground on the project, which will also include 52,000 square feet of commercial space.
PMG said it remains involved in the project and will continue to develop both sites as a joint venture with Carlyle.
"This transaction is part of a joint-venture development partnership between Carlyle and PMG that occurred simultaneously with closing on construction financing for the Sackett Place and Society Brooklyn mixed-use multifamily towers," PMG and Carlyle said in a statement attributed to both firms.
The partners secured a combined $170 million in financing from private equity firm Apollo Global Management's lending arm, Apollo Insurance Solutions, for both the acquisition and construction, city records indicate.
Society Brooklyn, the larger of the two towers located at 267 Bond Street, will consist of 344 residential units and 32,000 square feet of commercial space. Sackett Place, the other tower at 498 Sackett Street, will have 173 residential units.
According to UAG, the project's construction manager, 75 percent of the apartments will be market rate and 25 percent will be set aside as affordable housing as part of the Affordable Housing New York Program, a tax exemption also known as 421a. 
The project is expected to be completed in 2025. Projects that qualified for the now-expired 421a tax break must be finished by 2026 in order to receive it.
PMG exercised a long-standing purchase option on the site in 2021, paying $9 million for both plots of land. Maloney spearheaded development of the project, and Jason Hart signed off on the purchase for Carlyle, city records filed Wednesday show. 
An investigation by The Real Deal last summer found that the private equity has been quietly amassing a sizable portfolio of walkup apartment buildings in Brooklyn neighborhoods such as Bushwick, Bedford-Stuyvesant, Park Slope and Cobble Hill, an unusual move for a firm that operates at the Carlyle's scale.
Elsewhere in Brooklyn this week, Jeff Levine's Douglaston Development paid $66 million for a 421a-qualified site in Bedford-Stuyvesant, where the developer plans a 465-unit rental building.
This article was updated to add a statement from PMG and Carlyle and to clarify PMG's continued involvement in the project.