PMG, Carlyle secure $335M construction loan for Gowanus towers
Joint venture behind 517-unit project will need to move fast to beat 421a deadline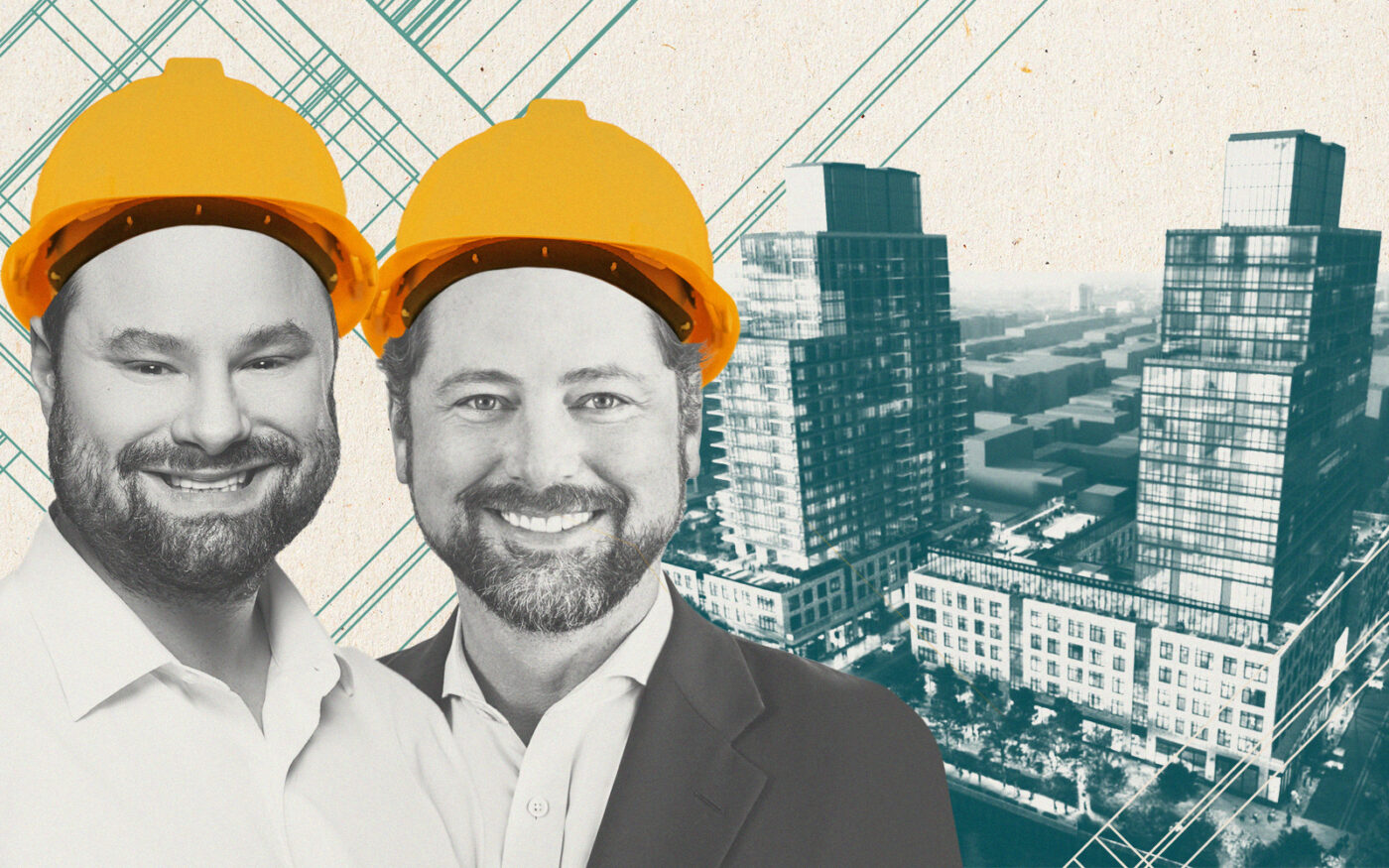 Kevin Maloney's Property Markets Group and private equity giant Carlyle are moving forward with a two-tower 421a project in Gowanus thanks to a large construction loan from affiliates of Apollo Global Management and Related Companies.
The joint venture partners scored $335 million in construction financing as part of a larger recapitalization that includes $165 million in equity, according to JLL, which represented the developers. 
Apollo subsidiary Athene Annuity and Life Company is the project's senior lender, while a Related affiliate is in the mezzanine position, according to sources familiar with the deal.
The project at 267 Bond Street and 498 Sackett Street in the rezoned Brooklyn neighborhood calls for two mixed-use towers that will combine for 517 rental apartments and 52,000 square feet of commercial space. 
Construction is underway on both towers — and the clock is ticking.
PMG, which bought the development site in 2021, had foundation work completed last year in order to qualify the towers for the now-expired 421a tax abatement, also known as the Affordable Housing New York Program. Because state lawmakers failed to pass an extension to the construction deadline for 421a projects before the end of the legislative session this week, PMG and Carlyle will likely have to complete the development by June 15, 2026, to receive the tax break. The developers expect to finish the project in 2025.
Property records filed last week show that Carlyle paid PMG $100 million to buy into the development and form a joint venture. A Carlyle affiliate secured $230 million in financing from Athene for both acquisition and construction, records show.
The development is a major step in Carlyle's push into Brooklyn's multifamily market. The Washington, D.C.-based firm has quietly put together a large portfolio of small Brooklyn buildings, including about 45 properties it's purchased with Greenbrook Partners, an investment firm that has faced scrutiny over its alleged fix-and-flip strategy in Park Slope and other nearby neighborhoods.
A JLL team including Christopher Peck and Andrew Scandalios represented PMG and Carlyle in the financing deal.
"Developments with an affordable component continue to make sense to lenders," said Peck in a statement, adding that the project represents "the type of mixed-used venture that remains highly appealing to investors."