Gap to return to SF's Union Square after two-year absence
Firm closed three stores in the city during the pandemic, but will have opened five this year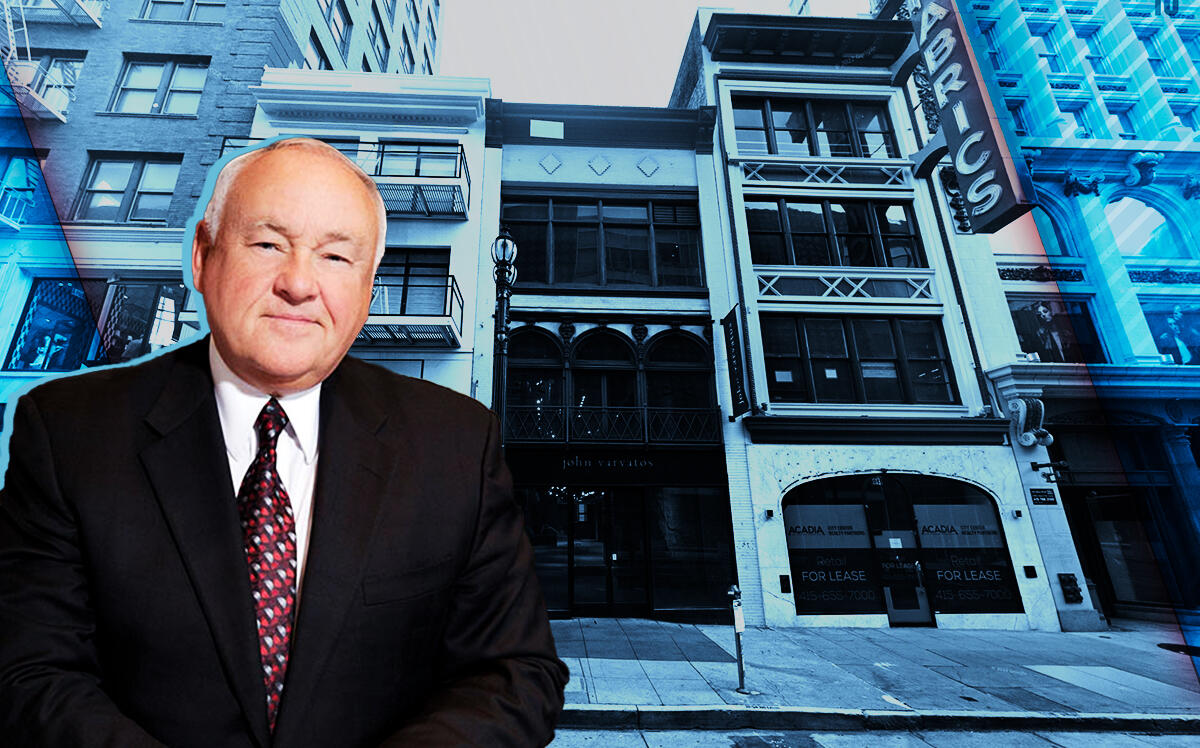 UPDATED: NOV. 18 at 1:30 P.M.:
Gap is back! – in San Francisco's Union Square, that is.
Two years after the San Francisco-based apparel retailer vacated a flagship store in Union Square, Gap is filling the gap at 152 Geary Street, the San Francisco Business Times reported.
The publicly traded company, which closed three stores in the city during the pandemic, has signed a 10-year lease for the three-story, 11,300-square-foot storefront owned by Thor Equities Group, based in New York.
This week, Gap applied for a permit to conduct $650,000 in improvements, including new fitting rooms, restrooms and partitions to the 115-year-old building.
The 152 Gary Street location will become a Banana Republic outlet taking 8,500 square feet on all three floors, according to a release from Thor Equities. About 2,800 square feet remain "available," the company said.
Gap already has stores for its Athleta and Old Navy brands in Union Square. But the Gap name has been missing from the luxe shopping district since it shuttered its flagship store at 890 Market Street in 2020.
The clothing company also closed a store in the Embarcadero Center and one in the Stonestown Galleria.
But now the 53-year-old dudsmaker is on the upswing. Last spring, it opened four stores at its newly renovated, 545,000-square-foot headquarters in the Embarcadero, including a Gap, Banana Republic, Athleta and Old Navy store.
Its new storefront at Union Square was built in 1907 after the San Francisco earthquake and has 23 feet of frontage along Geary Street. Its last ground-floor tenant, luxury menswear label John Varvatos, closed in 2018.
The property was the subject of a default notice in April 2021 for a Thor Equities affiliate owing $9.2 million on an $11.5 million loan from 2012, according to the Business Times.
The deed's trustee, Fidelity National Title, threatened to sell the property at foreclosure auction if repayment wasn't made to the beneficiary, an affiliate of Morgan Stanley Mortgage Capital.
Thor Equities confirmed it still owns the building, but declined to comment to the newspaper. Despite the building's location in the luxury square, it looks like it had been abandoned.
A blight complaint filed with the city's Department of Building Inspection in April alleged that broken windows on the side of the building facing Maiden Lane were ignored by the property manager for more than six months.
Addition: Previous version of the story did not identify the Banana Republic brand as the occupant of the 152 Gary Street space.
— Dana Bartholomew