Terreno Realty to acquire East Bay industrial campus 
The Morton Commerce Center in Newark hosts 226K sf building leased to Meta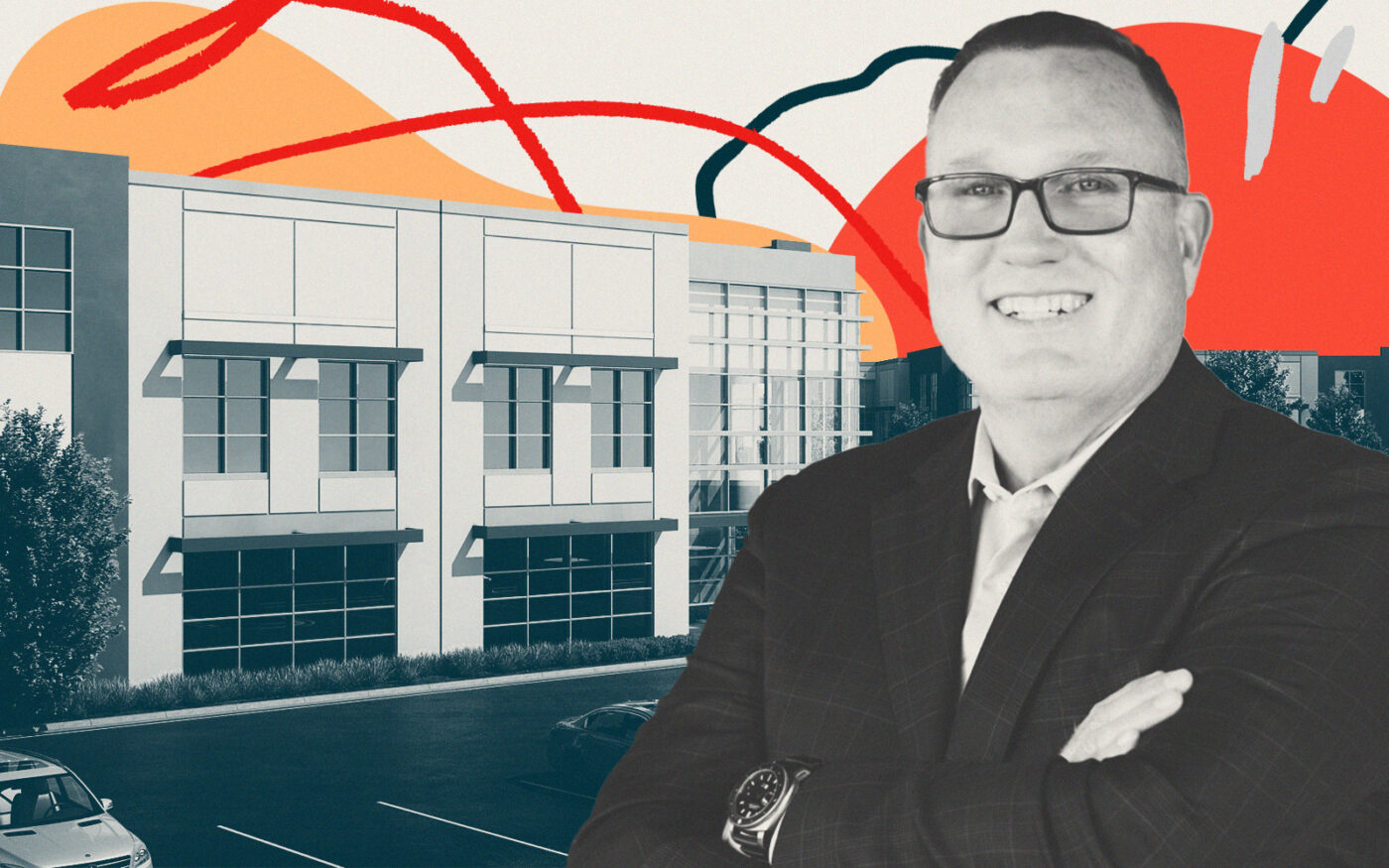 Terreno Realty's Michael Coke with rendering of the Morton Commerce Center (LinkedIn, Cushman & Wakefield, Getty)
San Francisco-based Terreno Realty is under contract to acquire The Morton Commerce Center in Newark, according to sources with knowledge of the deal. 
One of the four industrial buildings at the center is leased to Meta, the parent of Facebook, where the company houses technical operations such as information technology, augmented and virtual reality products and storage for a variety of departments.
The Morton Commerce Center is valued at $87 million, according to public records. The price of the sale couldn't be confirmed; however one source said they heard the deal traded above guidance and had a 4.5 percent cap rate. The industrial campus was developed by Overton Moore Properties in 2020 and the last building leased to electric car company Lucid Motors in 2022. Overton Moore bought the site of the project in 2017.
The property is located at 7395-7355 Morton Avenue and has four buildings ranging from 74,000 to 226,000 square feet. Along with Meta and Lucid Motors, the other tenants are RK Logistics and Pegasus Logistics. 
While not as active as a year ago, the East Bay's industrial market remains highly active with demand still outpacing supply, according to a report by JLL. Vacancy has tightened from 5.6 percent in 2019 to 3.5 percent, the report found. In 2022, tenants absorbed a number of large properties, which has left the East Bay with only five available sites greater than 250,000 square feet.
And there isn't much space scheduled to enter the market. In 2019, the East Bay saw 1.6 million square feet delivered and another 1.8 million square feet the following year. In 2022, however, only 166,000 square feet of new product came online. Although there is 2 million square feet under development, 771,500 square feet is already pre-leased and new space faces delays caused by rising interest rates and construction costs. 
"As investors hold off on buying land and postpone ground-breaking on fully-entitled proposed buildings, few speculative buildings are likely to break ground in 2023," the report said. 
Terreno Realty has been active in the East Bay market. Last year the company acquired a five-building property near the Oakland airport for $35 million, or $333 per square foot.