Think CRE has been quiet? Think again. Onyx Funding growing to meet market demand
Onyx Funding's Shaun Ashkenazy shares CRE market insights and strategies for successful lending, no matter the circumstances.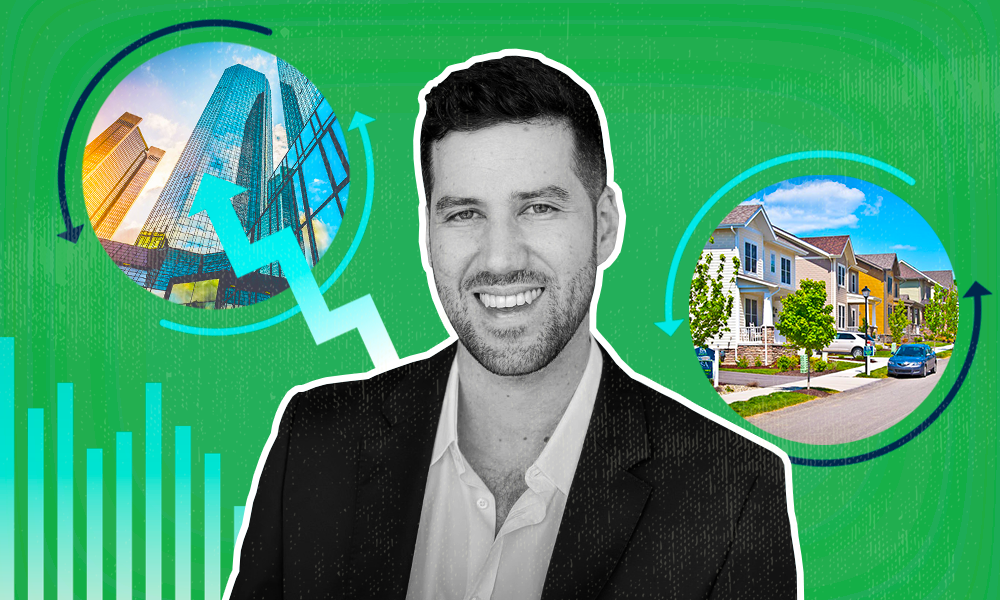 It's no secret that the commercial real estate industry has been tested over the course of the last 13 months. The COVID-19 pandemic has altered business operations significantly, with aftereffects predicted to last for years to come. A leader in commercial real estate financing, Onyx Funding was tested during these changing times. Their team emphasizes "Relationships, Solutions, Results" as the core elements of their strategy that helped them not only make it through but thrive during the pandemic.
Shaun Ashkenazy, the Managing Director of Miami-Based Onyx Funding, cites how valuable his team's insights are to commercial real estate investors, "We know most lenders and their guidelines, which allows us to tailor the right source to each deal. The volume we do with these lenders allows us to build a strong track record and become a valuable deal source, which in turn enables us to negotiate and obtain the most favorable terms in the market for our clients". 
For those who thought CRE was quiet over the past year, they might be surprised. Throughout the pandemic, Onyx Funding was consistently able to average around 30+ loans a month. Recent highlights include a $10M construction loan for a condominium mixed-use project in Charlotte, NC, and a $2M cash-out refinance bridge loan for a newly built multi-family in Florida. Onyx Funding offers real estate investors, operators, and developers with the most robust suite of financing solutions for any type of commercial real estate or investment residential property
Onyx Funding works with various capital sources such as banks, direct lenders, agencies, life insurance companies, and private investors, among others. See a full list of loan program offerings here. 
At the end of the day, Ashkenazy says, people want to be with people. "We saw a dip in office buildings and hotel financing, but we are starting to see both come back," he shares. "At the same time, we are seeing a spike in multifamily, warehouses and residential investment properties – especially when it comes to cash-out refinancing. Investors want to be ready to capitalize on opportunities as the pandemic gets under control. We serve as an advisor for our clients to make their financing as smooth as possible".
The team at Onyx is growing. As the commercial real estate market continues to remain shaky in the wake of the pandemic, Ashkenazy expects high volumes of short sales and foreclosures in the near future. Opportunities are also available for investors looking to act now and the Onyx team is bringing on more team members to meet demand. Onyx Funding knows the value of their relationships is what sets them apart from competitors, and it's something Ashkenazy and his team take seriously. They listen to the borrower above all else and ensure that their needs are met each and every time. "This relationship is based on us being able to deliver time and time and time again. Every swing has to be a home run. We see ourselves as partners in your business. Your success is our success and vise versa."
Looking to get access to the best financing solutions for your CRE project? Learn more at: https://www.onyxfundingllc.com and contact Onyx Funding today at: deals@onyxfundingllc.com