Cleanup brokers
Prewar. Park Avenue. Spacious. The four-bedroom co-op with a beamed ceiling and library on the Upper East Side seemed to check a lot of boxes.
But buyers yawned. First listed in 2014 for nearly $13 million, the unit at 941 Park Avenue sat unsold as the market weakened.
Then, in 2016, Douglas Elliman's Lauren Muss took over the listing and slashed the price to $9.5 million. But that still didn't do the trick. Finally, two years later, in March 2018 and after "hundreds of showings" and another price cut, Muss and her partners finally sold the 4,500-square-foot apartment for $7.5 million — a 40-plus percent discount off the original ask.
In a difficult market like this one, closing a residential property can be a long and arduous process. But some are taking it in stride. "I love being the cleanup girl," said Muss, who added that she stepped in to take over seven struggling resale properties in 2018.
For New York's residential brokerage industry, 2018 was in many ways the cleanup year — the year that the second (or third) banana was finally able to wrap deals that rivals couldn't. And closing those tough-to-trade properties helped land many a spot on The Real Deal's annual ranking of top residential agents by closed sales.
The ranking — which comes on the heels of last month's tally of Manhattan agents by listing dollar volume — includes only sell-side deals in which the agent publicly listed the property.
But for the first time ever, this ranking includes not just Manhattan, but also Brooklyn and Queens, giving a fuller picture of each agent's business at a time when both of those boroughs are accounting for larger pots of revenue for brokers.
Taking the top spot by a wide margin was Fredrik Eklund and John Gomes' Eklund |Gomes Team at Elliman with a massive $721.1 million in closed sell-side sales for 2018 in Manhattan, Brooklyn and Queens.
They were followed by the Serhant Team at Nest Seekers International (with $480.5 million), the Shemesh Team at Elliman (with $204.2 million), the Lauren Muss Team (with $202.8 million) and Elliman's De Niro Team (with $197.9 million).
Also snagging spots on the Top 10 were Elliman's Holly Parker Team, the Leonard Steinberg Team at Compass, the Field Team at Sotheby's International Realty, Elliman's Noble Black Team and the Corcoran Group's Carrie Chiang | Janet Wang Team.
Collectively, the top 40 agents on TRD's ranking closed $5.56 billion in deals in Manhattan. That was 0.8 percent over 2017's $5.52 billion. Meanwhile, those same 40 brokers closed another $706.9 million in Brooklyn and Queens, bringing the total for all three boroughs up to $6.27 billion.
Regardless of where agents closed their deals, sources said that getting sellers to cut prices offered the best chance at completing transactions.
"Every market has to adapt to the reality of its time," said Compass' Steinberg, who racked up $187 million in closed sales for 2018. "There is no way to bury your head in the sand and pretend it's one way or another."
Legacy lovers
Manhattan's residential market had an even tougher 2018 than 2017.
Last year, 10,227 co-ops and condos sold in Manhattan for a total of $20.25 billion — down about 17 percent from 2017's $24.51 billion, according to data from appraisal firm Miller Samuel.
But many of the top agents were buoyed by so-called legacy deals on pricey new Manhattan development units that went into contract several years ago in a stronger market and finally closed in 2018. Last year, for example, two penthouses at Ian Schrager's 57-unit 160 Leroy Street closed after going into contract between a year and three years earlier: one for $43.5 million and the other for $28 million.
Muss said she closed 54 deals at the 57-unit building, along with Elliman agents Madeline Hult Elghanayan (who clocked in at No. 15 with $141.3 million), Dennis Mangone (No. 19 with $129 million) and Kirk Rundhaug (whose Rundhaug Neuhauser Team was No. 28 with $113.1 million).
It should be noted that TRD evenly divided dollar credit for agents who shared listings if they worked at the same firm but gave full credit to brokers if they worked at different brokerages. For example, Compass' Brian Lewis and Elliman's Robert Dvorin shared the sale of a $42 million condo at One57 and were each given full credit. But if they had been at the same firm, they each would have been credited with $21 million — half the purchase price.
Despite the millions of dollars in sales, brokers have faced very real market challenges.
"It was a tough year," said Nest Seekers' Serhant.
Serhant — who stars in Bravo's "Million Dollar Listing New York" and also has his own spinoff, "Sell It Like Serhant" — said he, too, played the role of cleanup broker in 2018. At the Amirian Group's Twenty 1, a nine-unit condo at 117 West 21st Street, Serhant took over from Elliman.
"Every sale was like pulling teeth out of a rhinoceros with your bare hands," he said, adding that he sold the penthouse to a buyer in Phoenix via the app FaceTime.
Eklund and Gomes, also of "MDLNY" fame, shot to the top of the ranking because of their new development portfolio, which accounted for $452 million of their $721.1 million total. The team's new development projects included Seaport Residences, Steiner East Village and Beekman Residences.
The duo declined to comment. But it should be noted that despite a tough new development climate for developers, Elliman (and some other firms) allow agents to solicit new development business in a way that Corcoran, for example, usually does not. As a result, agents from Elliman and some other firms have large new development portfolios.
Corcoran, meanwhile, has a separate division, Corcoran Sunshine, which handles much (though not all) of its new development marketing. Those deals were not included here because the company — rather than the agent — is the one reeling in the listings. (Corcoran Sunshine is, however, a dominant player in the new development space and told TRD that it's marketing $23.5 billion worth of units in Manhattan alone.)
In addition, agent mega-teams — which essentially operate as brokerages within brokerages — also have an edge because of their sheer size.
Not all agents are fans of those monster teams.
"When someone hires me, they get me," said Brown Harris Stevens' Lisa Lippman, whose four-member team ranked No. 39 with $88.8 million in closed deals in 2018.
Lippman, who focuses on the Upper West and Upper East sides, added that her sweet spot was resales in the $3 million-to-$7 million range in 2018. And as Manhattan's higher-end luxury market sagged, that price point seemed like a good place to be.
In early June, Lippman also listed her own home, a five-bedroom in the Ariel West at 245 West 99th Street, for $3.95 million. Similar units in the building closed for between $4.65 million and $5.45 million last year. But Lippman — who bought the condo from Extell Development back in 2008 for $2.75 million — said that her unit is lower in the building and her pricing is reflective of the reality of the current market.
"In 2018, there was finally a realization that the market is softer," she said. "The correction was finally admitted to."
Quibbling over peanuts
Brokers said discounts of 30 percent were not out of the ordinary in 2018.
And Compass' Steinberg said it's not uncommon for a Manhattan co-op or condo to take two years to sell. At the peak of the cycle, Steinberg said, he was closing deals in six months.
"Buyers saw higher interest rates, they saw more inventory, and they said, 'There's no sense of urgency. Let's wait and see how things play out,'" Steinberg said. "And you know what? They were right. Pricing did come down."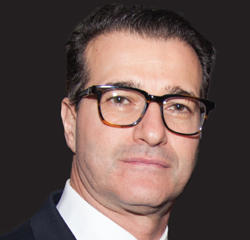 That higher inventory was evident in last month's listings ranking. The top 40 brokers on that that ranking were marketing a combined $6.6 billion in Manhattan properties — more than the closed sales totals for all three of boroughs on this ranking. That suggests selling units is not as easy as listing them.
Even the closings themselves are drawn-out, often-agonizing affairs, said CORE's Emily Beare, whose five-person team landed at No. 11 with $171.9 million in closed deals.
A few years ago, when there was more of an equilibrium, closings could be done in a day, said Beare, who handled sales at 150 Wooster, where all six units closed in 2018 for a total of roughly $100 million. Now, deals can take two weeks to be finalized, she said.
Beare cited a recent $5 million deal she worked on in which the buyer and seller were quibbling over $50,000. On another deal, a buyer who didn't like the banister aggressively argued for a $100,000 deduction to replace it.
"Really, the point is, people are getting more creative with their offers to justify their pricing," she added.
Buyers are also empowered because they can see in real time on listings portals like StreetEasy just how long some properties have been sitting on the market. Lingering listings are vulnerable, said BHS' Lippman, noting that buyers sensing weakness often delay making an offer in the hope that prices will drop even more. "It's a lot of the reason why things started slowing down," she said.
Bailing out
Elliman's Roger Erickson, who racked up $123.4 million in closed deals, took over the marketing of a one-bedroom co-op with a fireplace on East 78th Street in June 2018, after more than a year of marketing.
Erickson chopped the original $850,000 ask to $695,000. It finally closed last fall for $650,000, a 24 percent drop.
"Buyers realize, 'I'm getting such an incredible deal right now from sellers that really want to be done and move on,'" Erickson said. "That's really the key."
Similarly, Halstead's Louise Phillips Forbes said hand-holding is now crucial to closing deals.
In the spring of 2017, Forbes listed a prewar penthouse with a wraparound terrace on Park Avenue for $18.5 million. But it took a year and a half and a 15 percent discount for the seller to unload it for $15.8 million in an all-cash deal.
To help the seller come to terms with below-ask offers, spreadsheets with prices for comparable apartments weren't enough. Forbes opted for a different tactic — taking the client to see other penthouses for sale on Park. The goal was to prove that the seller's expectations were off.
"The apartment has been an emotional part of their lives," Forbes said. "But you have to come to realize that the rest of the market is sometimes not as interested in it as you are."
The industry has faced realities outside of its control, too.
While impossible to quantify, headlines about Amazon's decision to walk away from building its HQ2 in Long Island City and about recurring subway problems have also likely hurt the market, Steinberg said.
And overseas buyers have pulled back amid a stream of hostile rhetoric out of the White House and other global realities, brokers said.
In the past five years, the percentage of foreigners purchasing Manhattan condos has plummeted 33 percent, according to appraisal firm Miller Samuel. While foreign buyers once made up about a third of the condo market, they now make up only a fifth.
"South American currencies are weak. China has clamped down on capital outflows. And fewer Europeans seem interested in buying in the U.S. now as opposed to three or four years ago," said Stribling & Associates' Jeffrey Stockwell, who closed $94.4 million in deals for the year.
Stockwell said, however, that the robust stock market has benefited at least part of the buyer pool: Half of his 2018 deals were all-cash.
Sotheby's Nikki Field, who's been in the business since 1996, said, however, that she does not see the strong stock market being reflected in the overall housing market, as is typically the case.
Field — who led a team that completed the $500 million sellout of the 212 Fifth Avenue condo, where Jeff Bezos just bought three units for $80 million — said, despite her No. 8 ranking, that last year was "my career toughest."
She said she added a "millennial specialist" to her 19-member team to stay competitive.
"I certainly oversee and participate in every transaction," said Field. "But I need someone who understands some parameters better than anyone else."
While 2019 has been a continuation of last year's market conditions, some think that could soon change and the market could get even harder to transact in.
For starters, the state's revised mansion tax took effect on July 1. It starts at 1.25 percent on sales above $2 million and climbs to 3.9 percent for sales above $25 million. (That climbing scale replaces the 1 percent tax on units of $1 million-plus.)
The state also imposed a transfer tax of 0.25 percent for residential property above $3 million, though the industry escaped budget negotiations without a more punitive and recurring pied-à-terre tax, which lawmakers were also considering.
And some say brokers again have their work cut out for them in 2019.
"I have been fortunate because my sellers are really listening to me," Elliman's Elghanayan said. "But I think this year will be tougher than last."
Correction: An earlier version of this story listed the wrong brokerage for Roger Erickson. He works at Douglas Elliman, not Brown Harris Stevens.