Constellation, partners launch sales of North Beach condos
Developers plan a 10-story, 95-unit building with studios, one- and two-bedroom units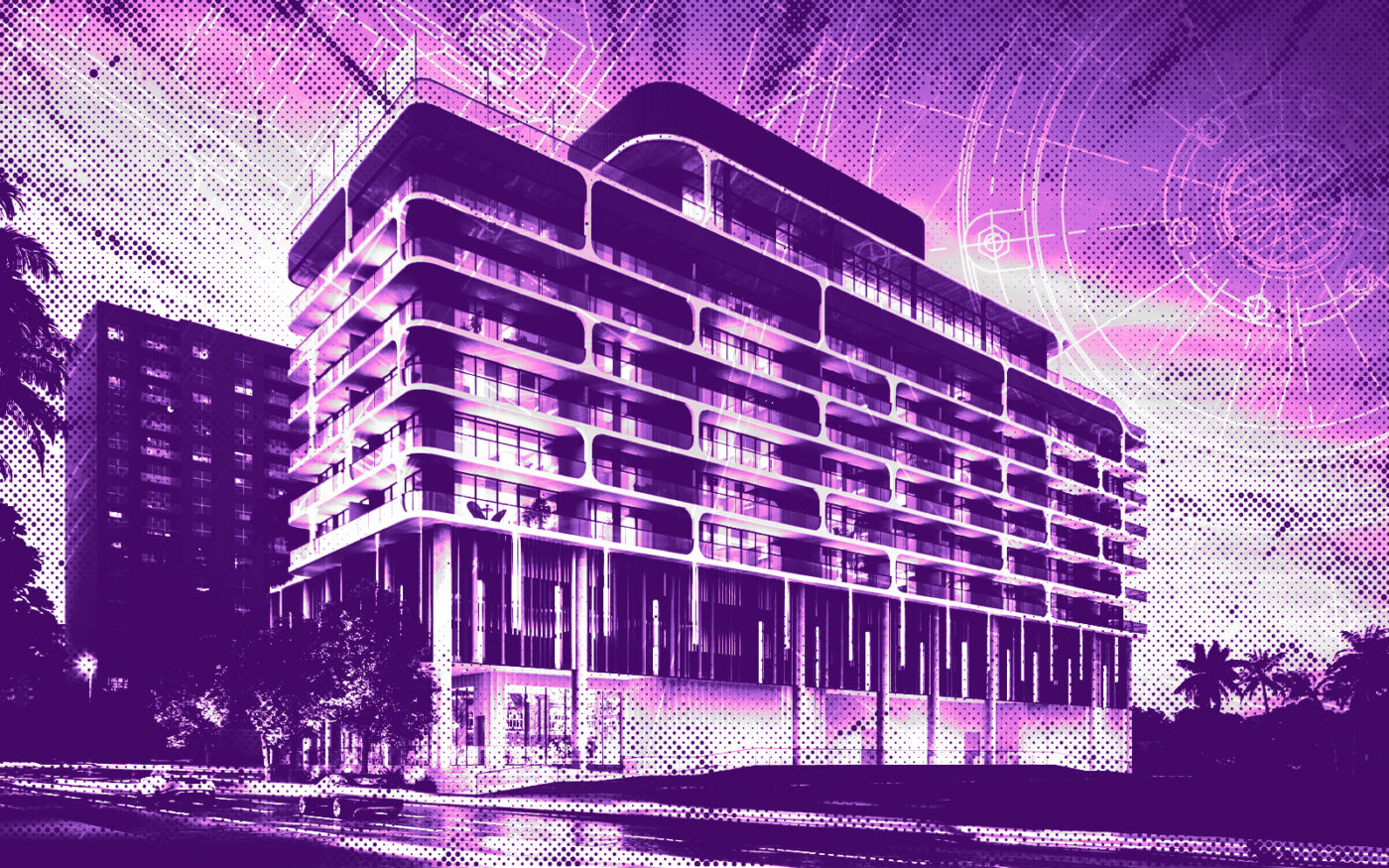 Constellation Group, Boschetti Group and Vietmar are launching sales of their planned North Beach condos, with prices starting at about $450,000.
The developers will be building the 10-story, 95-unit Ella Miami Beach at 6940 Abbot Avenue in Miami Beach's North Beach neighborhood. 
Floorplans will include studios and one- and two-bedroom condos, ranging from 430 square feet to 1,100 square feet, according to a press release. The building will also allow for short-term rentals.
Amenities will include a rooftop pool, gym, lounge, outdoor kitchen, co-working area and pickleball courts, the release shows. Ella Miami Beach will also have a ground-floor restaurant open to the public. 
Prices for the smallest units begin in the upper $400,000-range, according to the release. The developers have yet to put a price tag on the larger units. 
"I'm going to let the market decide," said Eduardo Otaola, managing partner of Miami-based Constellation. 
The trio of partners tapped One Sotheby's International Realty, led by President Daniel de la Vega, to handle sales of the building. De la Vega confirmed he has already put units in the building under contract as rental investments.
Constellation, Jose Boschetti's Coral Gables-based Boschetti Group and Rainer Viete's Miami-based Vietmar bought the development site for $5.5 million in March. The development plans were approved by the Miami Beach Design Review Board that same month. 
Ella Miami Beach's development site is in North Beach's upzoned Town Center, which Otaola said made building in the district more appealing.  
"You don't have to go to commission approval. That made the process a lot smoother, a lot faster from our perspective," he said.
The joint venture tapped Raymond Fort of Arquitectonica to design the project, in part because of his familiarity with Town Center's new zoning.
"He was one of the main consultants for the city of Miami Beach writing the zoning ordinance for the Town Center district," Otaola said. "Even with his entire knowledge we had to get it through a lot of iterations to get it to comply."
Fort's building design takes inspiration from Miami Beach's Art Deco legacy, and the name is a nod to jazz singer Ella Fitzgerald, who frequently performed in the city in the 1920s and 1930s. 
Otaola said Ella Miami Beach is casting "a wide net" for buyers by pricing below the million-dollar price tag common among newly constructed condos in Miami and Miami Beach. 
"We'll be able to capture first-time home buyers, younger families, younger professionals," he said, mentioning also second home buyers from the Northeast and South America. 
De la Vega also emphasized the appeal for investors and buyers who want to use their units for just a few months of the year. "It gives you a lot of flexibility," he said.
Ella Miami Beach will be opening a sales gallery at 6897 Collins Avenue in Miami Beach in the next month, de la Vega confirmed. 
Construction on the condominium is expected to begin in early 2024, and is slated to be completed in 2026, the release says. 
Other North Beach projects in the pipeline include a mixed-use project Lefferts is developing, with the Galbut family and Matis Cohen as investors; and a townhouse project by a pair of Argentinian investors. Billionaire Steve Ross' bid to upzone and redevelop the Deauville failed in the November election.