Why Procore's IPO is back on, View's foggy Nasdaq debut
Plus, VTS' $100M bet on return-to-office
Procore's IPO, redux
The country was in lockdown when construction startup Procore shelved its IPO in May 2020.
Ten months later, the public offering appears to be back on the table.
Bolstered by a housing boom and uptick in construction, Procore filed an updated S-1 registration statement on March 2. In the filing, the company said its revenue grew 38.4 percent last year to $400.3 million.
Its customer base is also on the upswing: Procore had 10,166 customers as of Dec. 31, 2020, up 20 percent from the year prior.
"The growth outlook for the construction industry is strong and favorable, driven by population growth, greater mobility, and the need for ongoing maintenance," the filing said.
Construction data reflects that optimism. After dropping 9 percent in 2020, construction starts are expected to grow 4 percent this year, according to Dodge Data and Analytics.
That's a far different outlook from May, when Procore shelved its IPO amid market uncertainty. Instead, it closed a $150 million funding round that valued the company at $5 billion.
In 2020, Procore lost $96.2 million, compared to $83.1 million in 2019 and $56.7 million in 2018, according to its latest S-1.
The filing also reflects the company's new stakeholders: Tiger Global and Daniel Sundheim's D1 Capital hold a 6.3 percent stake and 5.7 percent stake in the company, respectively. Procore's top shareholder is Iconiq Capital, with a 40.4 percent stake. Founder and CEO Craig "Tooey" Courtemanche has a 6 percent stake.
---
Wall Street's foggy View
Smart-glass maker View is having a less-than-rosy Wall Street debut.
The San Francisco-based startup began trading on Nasdaq on March 9, after merging with a SPAC backed by Howard Lutnick's Cantor Fitzgerald.
But on March 5, the stock inexplicably dropped 7 percent. On March 11, it closed at $8.91 per share — below the SPAC's $10 IPO price.
View, which had raised $1.8 billion from investors including SoftBank, was not a traditional IPO candidate, CEO Rao Mulpuri previously told TRD. The company's projected revenue for this year is $75 million, up from last year's $31 million.
"We don't have the scale, predictability or profitability to IPO yet, certainly by classic standards," he said. "But we have a demonstrable need for the capital to create further shareholder value."
---
Condos, hotels and now a SPAC
Business partners and developers Howard Lorber and Steve Witkoff have a new project: a $250 million blank-check firm. The pair, along with asset manager Monroe Capital, has formed Ocean Drive Acquisition Corp., to take a proptech firm public.
Previously, Lorber and Witkoff partnered on luxury condos including 111 Murray and 150 Charles in New York City, and the Hollywood Edition hotel and condo in Los Angeles. Earlier this month, Lorber's Vector Group said it would form a venture capital subsidiary to back early-stage proptech companies.
Meanwhile, developer Russell Galbut and investor Michael S. Liebowitz are doubling down on SPACs. The pair, which raised $115 million for an inaugural SPAC last year, formed two more blank-check companies, each targeting $100 million worth of investment.
The Miami Beach-based companies will target travel, hospitality, leisure, financial technology, insurance technology and proptech. "We think the market for SPACs is going to stay strong for a long time," Liebowitz said.
---
STAT OF THE WEEK
94%
94%
Investors who believe Covid will accelerate proptech adoption, per MetaProp survey
---
VTS' $100M bet on office
Office-leasing startup VTS is betting on employees returning to work.
The company struck a deal to buy Rise Buildings, an app to monitor workplace movements, for $100 million. The Chicago-based startup is used in 350 buildings spanning 130 million square feet, according to the Wall Street Journal.
VTS isn't the only proptech company tackling the problem. Toronto-based Lane raised $10 million in May. Its app lets you check if the conference room (or any other space) is too crowded. HqO, another office app, raised $34 million in 2019.
Who's ready for vacation? Vacasa is
With a travel rebound on the horizon, Vacasa is buying one of its biggest rivals: TurnKey Vacation Rentals.
Terms were not disclosed, but sources told TRD the deal is a mix of equity and debt. It will give Vacasa — which manages short-term rentals for owners — another 6,000 listings on its site for a total of 30,000.
Based in Austin, TurnKey has raised $120 million from investors since 2013. By comparison, Vacasa raised $634 million since 2009. In June, it got a $108 million lifeline from Silver Lake, the private equity firm that also bailed out Airbnb and Expedia last year. In January 2020, it tapped Jamie Cohen as CFO as the company eyes a possible IPO.
---
Leasing startup from ex-VTS execs nabs $5M
Leasing startup from ex-VTS execs nabs $5M
Managing an office portfolio was never easy and now it's even harder.
Occupier, a startup founded by three ex-VTS employees, helps businesses manage leases, from site selection to deal negotiation to accounting.
Occupier was founded in 2018 by Andrew Flint, Matt Giffune and Erik Pearson to focus specifically on the tenant side of lease management, which they felt was underserved.
"We took what we learned at VTS for landlords, and saw there was an opportunity to do the same for tenants," Flint told Commercial Observer.
The company announced a $5 million seed round last week, from investors SCV, Alate Partners, MetaProp and others. In 2020, Occupier's customer base grew 400 percent as clients reevaluated their real estate strategies (and needs). Customers include DraftKings, Shake Shack, Bluestone Lane Coffee, Bonobos, JLL, CBRE and T3Advisors.
---
Small bytes
? Zillow plans to grow its headcount by 40% this year
? iBuyers lost $1.2B over the past two years, a report from analyst Mike DelPrete found
? Virtual firm eXp raked in a record $31M in 2020 profits
? Investors poured $551M into proptech startups in India in 2020, according to Housing.com
? AcreTrader, a platform for investing in farmland, closed a $12M Series A.
? Kayak, the travel site, launched an app that lets guests check into hotel rooms, order food or lock their doors.
? Transactly, which coordinates deals for brokerages, raised $3M.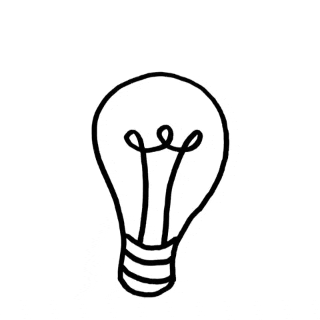 ---
---