Compass stock shocks
Compass finished its first full week as a public company with a bitter taste of the public market.
Its stock closed at $17.31 per share, down 14 percent from its closing price of $20.15 on April 1, its first day of trading. The shares are now lower than the target price of $18 set before the IPO.
The VC-backed brokerage downsized the public offering in the days leading up to its NYSE debut. Initially it priced shares between $23 and $26, working out to a $10 billion valuation. Compass' market cap is now $6.7 billion.
The long-awaited IPO was still a watershed moment and a payday for top investors, executives and agents. (Compass also set aside 7 percent of the offering, or 1.75 million shares, for agents.)
SoftBank, the firm's top shareholder, owns 132.4 million shares valued at $2.3 billion, according to filings with the U.S. Securities and Exchange Commission. That includes 4 million additional shares SoftBank purchased on April 6 for $72 million. Robert Citrone's Discovery Capital holds 33.5 million shares worth $579.9 million, down from $675.5 million a week ago.
Co-founder Ori Allon holds more than 19 million shares worth $328.9 million, down from $344 million. On the day of the IPO, CEO Robert Reffkin held 8.6 million shares, though he's in line for 25.8 million more in the coming years. On April 6, Reffkin also purchased 411,111 more shares for $7.2 million. As of Friday, his shares are worth $156 million. CTO Joseph Sirosh holds 4.2 million shares. They are worth $72.7 million, down from $84.6 million.
---
"They have literally hired a group of Adam Neuman-era WeWork bros to lead the company forward."
---
SoftBank makes a Better offer
Mortgage lending startup Better.com is now valued at $6 billion, after a $500 million investment from SoftBank. The Japanese tech giant bought shares from existing investors, reported the Wall Street Journal.
Better, which launched in 2014, streamlines mortgage originations by pre-approving borrowers and lowering costs. It was valued at $4 billion after a $200 million funding round in November 2020 that sparked IPO rumors.
Thanks to the hot housing market, Better facilitated $25 billion in loans in 2020 and $14 billion in the first quarter of 2021, reported CNBC. Sources told TRD said it generated $800 million in 2020 revenue, up 10 percent year over year.
Notwithstanding the IPO buzz, Better's CEO Vishal Garg was accused last year of mismanaging investor funds and creating a hostile work environment at the startup, according to Forbes. Yet according to the WSJ, SoftBank gave all of its voting rights to Garg "in a sign of its eagerness" to back the startup.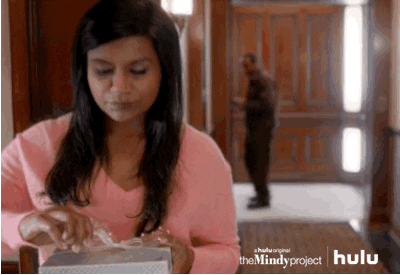 ---
SPAC sparkle fades?
A top securities regulator is the latest to sound an alarm over the SPAC frenzy.
John Coates, acting director of the SEC's corporate finance division, said there are "some significant and yet undiscovered issues," with SPACs, reported the Wall Street Journal.
Last month, regulators began an inquiry into SPACs, focusing on how banks underwrite risk. Previously, they warned investors not to be lured to SPACs by celebrity involvement alone.
Although new filings are slowing, investors are still piling into blank-check firms. As of April 9, 306 SPACs have gone public, raising $98.9 billion, according to SPACInsider.
Meanwhile, Fifth Wall Ventures has launched a second SPAC. The VC fund, which has $1.7 billion under management, is looking to raise $150 million. In February, it raised $345 million for its first SPAC. Several of Fifth Wall's portfolio companies are going the SPAC route. Opendoor went public with a SPAC last year; Doma and Hippo are following suit.
When real estate tech pays off
2020 was a good year for Zillow and eXp Realty. So good, in fact, that top execs Rich Barton, Lloyd Frink and Glenn Sanford made the Forbes billionaire list.
Barton and Frink, who co-founded Zillow in 2004, joined the list with net worths of $2.2 billion and $1.4 billion, while eXp founder Sanford and his wife, Penny, joined with a net worth of $1.8 billion.
As of April 7, Zillow's stock was trading around $140 per share, more than three times its price a year ago. The company generated $3.3 billion in revenue last year as the housing market soared. Virtual broker eXp's revenue hit $1.8 billion, up 84 percent, with a record $31 million in profits in 2020.
---
STAT OF THE WEEK
$125B
Global VC investments during Q1, up 94% YOY, per Crunchbase
---
Can you hear me now?
Haven't had internet issues this year? Lucky you.
For those who have been plagued by problems, a New York City startup focused on large-scale connectivity in commercial and residential just raised $50 million.
Gigstreem, founded in 2017, offers "ubiquitous" WiFi, meaning buildings operate on a single network instead of a dozens of accounts that form a patchwork of connectivity. The investment will allow Gigstreem to expand from six to 15 markets this year. CEO Joel McIntyre said Gigstreem has 200 commercial customers, including Related, SL Green and Vornado.
According to McIntyre, it costs several hundred thousand dollars to install a block of underground fiber in New York City. Gigstreem's network, in comparison, is a mesh of fiber and wireless installed on rooftops at a cost of around $7,000 per building. "We're moving away from the idea that it costs millions to put a network in the ground," he said.
Proptech sees green
Real estate is facing a climate reckoning, and proptech VCs are lining up green funds.
Last month, Toronto's Greensoil Proptech Ventures launched a $100 million fund to focus on sustainable real estate. Fifth Wall, which launched a $200 million climate tech fund in February, said Ivanhoé Cambridge committed $85 million across four funds. And London-based VC firm 2150 has a $237 million fund to invest in green building startups, reported Bisnow. (Last year, A/O proptech, another London-based VC, announced a $297 million fund for startups targeting climate change.)
"The business of doing real estate ain't the same in the future as it was in the past," Fifth Wall's Brendan Wallace said in an interview with TRD. "Being a real estate company will mean being a science investor. That is a massive mental leap."
---

New state of Mynd
For the past five years, property management startup Mynd has given mom-and-pop landlords software to manage rental properties. Now, it's targeting institutional investors who are betting on the burgeoning single-family rental market.
"Our vision is to help investors make more data-driven decisions and deploy their capital more intelligently," CEO Doug Brien said.
Mynd, founded in 2016, closed a $41.5 million Series C in June. Wells Fargo led the round, with Canaan Partners, Lightspeed Venture Partners and Jackson Square Ventures. The startup said it manages 7,000 units worth $1.4 billion in 24 markets.
To help the company pivot, Mynd is beefing up its C-suite. Garret Albert, former vice president of finance at One Medical, is joining as CFO. Alejandro Ayestarán, a former exec at car sales startup Shift Technologies, has been tapped as chief business officer. And David Zanaty, a former Opendoor exec, is joining as chief real estate officer. Clelia Peters, president of Warburg Realty and a venture partner at Bain Capital Ventures, is joining the board.
---
Small bytes
📈 Hospitality startup Sonder is in talks to go public with blank-check company Gores Metropoulos II Inc.
🧡 Redfin made it official with RentPath, completing the $608M acquisition on April 5.
💰 Rick Caruso's L.A.-based real estate firm will accept Bitcoin rent payments in its retail and commercial properties.
📖 Book deal alert! Compass' Robert Reffkin's "No One Succeeds Alone" comes out in May.
📢 Opendoor tapped Shannon Hodes, a former GoDaddy and Sirius XM exec, as vice president of sales and support.
📢 Pacaso, a second-home startup valued at $1B, hired David Willbrand as chief legal officer.
🚧 Shanghai-based RoboticPlus.AI, a construction tech startup, raised $20M.
🚧 Curri, a construction tech logistics company, raised $6M.
🤖 Gryps, a construction startup automation to organize emails and documents, raised $1.5M.
---
---
---