Inside the annual brokerage rankings
Under the hood of The Real Deal, RealTrends and RISMedia lists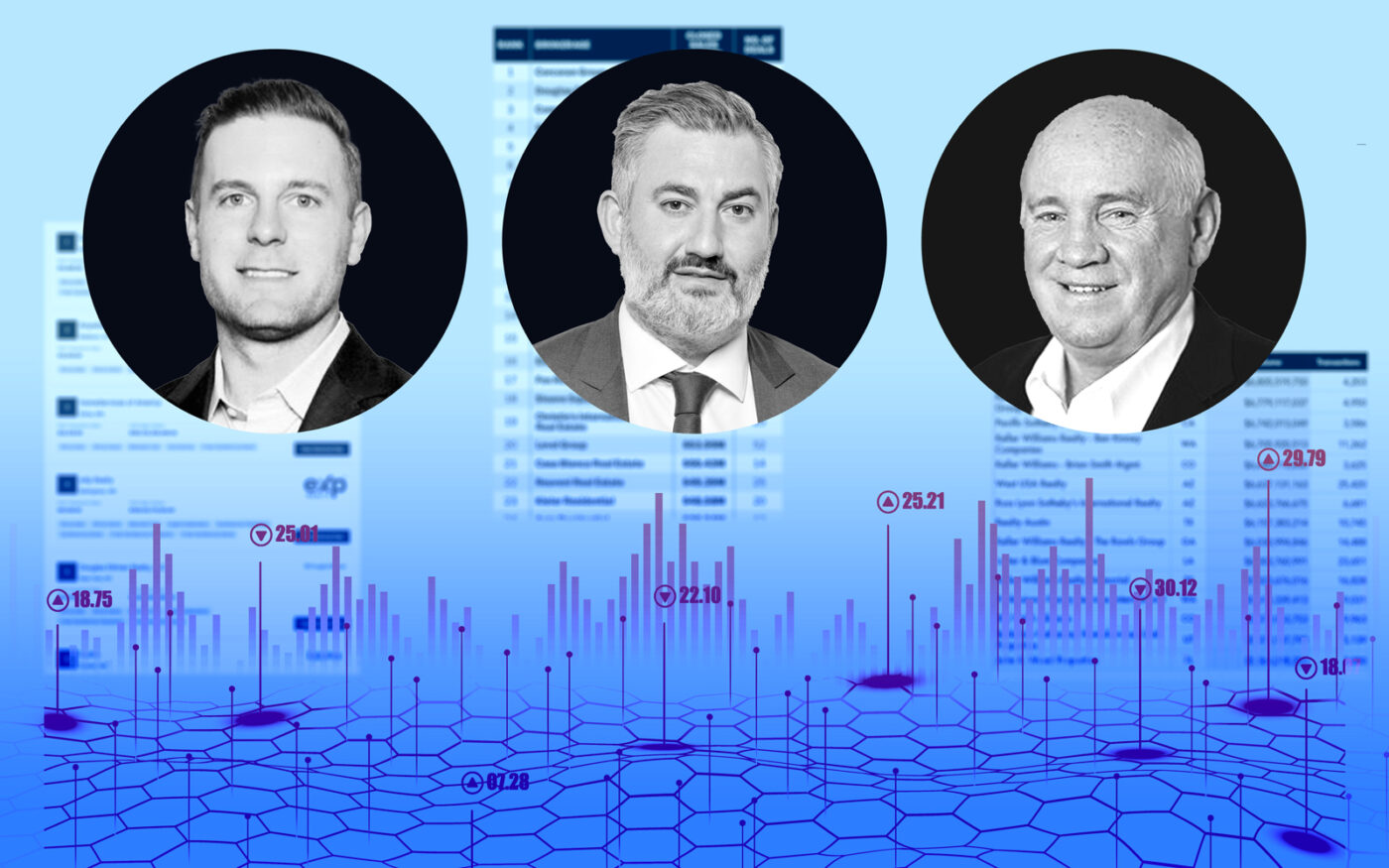 In the brokerage world, spring is more than just selling season. It's rankings season — when the industry's leading publications post their annual lists of which brokers and firms raked in the most cash the previous year.
Those lucky enough to find themselves at the top of the lists tote their accolades across social media platforms like it's a red carpet, brandishing the industry's version of the gilded-man statue.
"It's almost comedy with these lists or any list that comes out," said Fredrik Eklund, who runs Douglas Elliman's Eklund-Gomes team with John Gomes. "If you go on Instagram that day, since we follow all of the agents, you'll see in your feed like 100 people saying they're No. 1."
But the rankings aren't just fodder for social posts and marketing. High placement on a list can lend agents stature and reinforce their expertise.
"The most important thing that any real estate agent really tries to accomplish is staying top-of-mind among their sphere of influence," Compass agent Phillip Salem said. "These [rankings] are a great way to build that credibility."
Among the industry's most notable rankings — those assembled by The Real Deal, RealTrends and RISMedia — the criteria vary widely. Each publication has a different method of data collection and verification.
While TRD relies on closed sales in public records, RealTrends and RISMedia use self-reported figures submitted voluntarily. Though each methodology has advantages and limitations, rankings that rely on self-reported data give some brokers pause.
Among the skeptics is the Eklund-Gomes team, which does not participate in submission-based rankings. It has concerns about whether publications are thoroughly vetting data submitted by participating firms and brokers, and would rather not divulge off-market deals where privacy is an issue.
"We don't want to be a part of all of these lists if we don't feel comfortable that the people who are publishing the lists are really dotting all of their i's and crossing all of their t's," John Gomes said.
RealTrends publishes four annual rankings. Two are of the top agents and teams, and two are of the top brokerages. The RealTrends Five Hundred ranks the top 500 brokerages in the U.S., while the Nation's Best includes all brokerages that reached 500 transaction sides the previous year.  
The "RealTrends + Tom Ferry The Thousand" ranks the top 500 teams and top 500 agents in the country, and the America's Best Real Estate Professionals ranking includes all agents and teams that meet a minimum threshold — which varies each year. The agent and team rankings require a $175 submission fee. Only paid submissions are counted.
"It's wild how far people will go to boost their standing in our performance data. Fortunately, this is rare."
Mark Adams, RealTrends
RealTrends checks submitted data through what the outlet calls its "automated electronic verification system." It relies largely on brokers and brokerages uploading third-party information. RealTrends takes a deeper look if something seems unusual.
"I am not able to disclose all the tools that are used to complete verifications, but the RealTrends team supplements outside sources of data with our own database of historical performance to identify anomalies in performance," said Mark Adams, vice president of real estate at RealTrends.
For the agent and team rankings, the system requires agents to list the name, title and email of their managing broker to verify their submitted numbers, or agents can provide other documentation such as MLS data, production reports from a reputable CRM software or a signed letter from the managing broker.
Brokerages are required to list a third-party CPA, accountant or auditor that vetted the data, or firms can upload documentation such as an MLS report, tax returns or a letter from an independent CPA, accountant or auditor.
The publication has identified brokerages and brokers who broke their rules, though Adams said violations are rare and typically result from a misunderstanding. The most common issue is misrepresentation of team size. 
"In a few outlier scenarios, it's wild how far people will go to boost their standing in our performance data," Adams said. "The most flagrant violations involved deletion of active agents from team websites to attempt to place the team in a smaller category."
RealTrends modifies its rankings after publication if necessary.
Last year, RISMedia flagged a discrepancy in data Compass submitted, nixing the firm from the initial release of its Power Broker Report. Compass would have scored the top spot, but included commercial deals in its submission.
Compass later re-submitted its data with only residential transactions and finished first anyway. RISMedia updated its online rankings to reflect the change.
RISMedia did not respond to requests for comment.
Instead of asking brokers and firms to submit data, TRD compiles all closed, sell-side transactions reported in listings and public records across Manhattan, Brooklyn and Queens and verifies the sales volumes with brokerages and individual brokers. The rankings don't require brokers or firms to opt in; as long as a sale is recorded in ACRIS, it goes into the dataset.
But this approach does have limitations. For one, TRD's analysis only includes three out of the five boroughs. It also excludes buy-side and off-market deals, as there isn't a way to independently verify them.
Despite the drawbacks, using public records ensures the numbers are accurate. It eliminates, for example, the possibility that a broker or firm mixes in commercial sales along with residential ones or adds deals that have not closed.
"I prefer your system over self-reported," Fredrik Eklund said. "Although it's only a piece of the data, at least it's a third party sort of controlling this, and the RealTrends is not."