3 WTC undergoes rooftop design changes
Rogers Stirk Harbour + Partners scrapped the masts planned for top of 80-story tower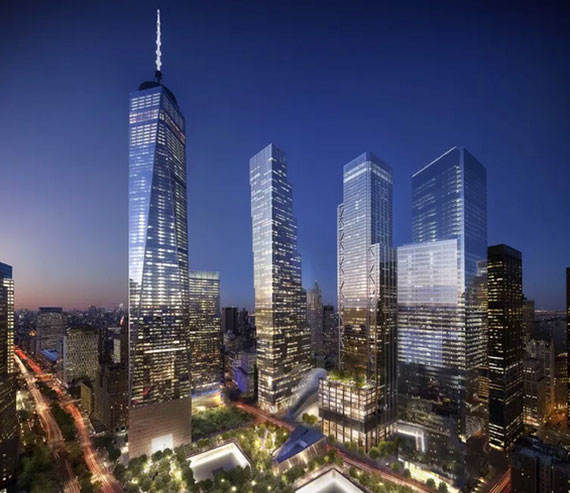 Silverstein Properties' 3 World Trade Center will look a bit different than initially planned.
The building — which has an alternate address of 175 Greenwich Street and is currently under construction — will feature a streamlined roof, rather than spires, New York YIMBY reported, to fit better with the newly revealed Bjarke Ingels-designed 2 World Trade Center that is slated to rise next door.
Rogers Stirk Harbour + Partners is the architect of record for the third-tallest building in the World Trade Center complex.
"The original intention of the masts on 3 WTC was that they would express the structure of the building as it stretched towards the sky. But as the design developed, it became clear that they did not achieve this objective, and did not contribute to the aesthetic impact or functioning of the building," the architects said in a statement cited by YIMBY. "When we reviewed 3 WTC in relation to the new design of 2 WTC, we realized the two buildings complemented each other and the Libeskind Master Plan best without the masts. Therefore, they are not included in the final design."
The 80-story tower is supposed to be 1,170 feet tall and include 2.5 million square feet of office space as well as 300,000 square feet of retail. [NY YIMBY] — Claire Moses