Judy Garland's Dakota residence asks $16.7M
Actually, there is some question as to whether Garland really ever lived in the apartment
A nine-room apartment at the Dakota is back on the market following a thorough redesign — and it just may have a celebrity connection. 
The 4,700-square-foot apartment belonged to the late Jacqueline Bikoff, a "pianist and ballerina of Iranian descent who was a fixture on the Studio 54 scene," according to the New York Observer. But before Bikoff moved in and hired her 25-year-old daughter, Sasha Bikoff, to give the apartment a slightly quirky makeover, it belonged to none other than Judy Garland, according to the New York Times.
The Bikoff family is now seeking $16.7 million for the three-bedroom, three-bathroom property with Douglas Elliman broker Katherine Gauthier – who told the Observer that she is slightly skeptical about the Garland claims. Bikoff picked up the apartment for $13 million in 2010 from championship bridge players, Roy Welland and Christal Henner.
Whether Garland owned the home or not, it has other knockout features, including seven wood-burning fireplaces, as well as 13-foot ceilings.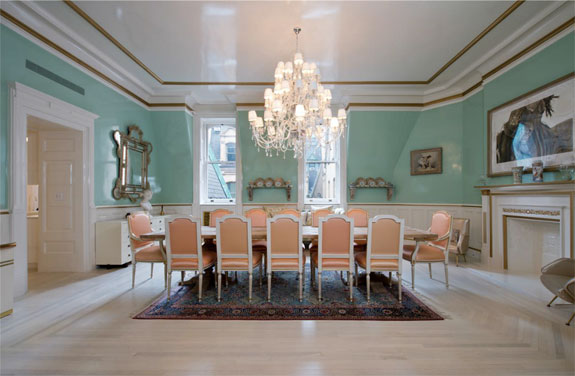 [NYO] – Christopher Cameron