Atlas Capital brings Rockpoint in on $37M W'burg purchase
Warehouses that house Brooklyn Bowl, Brooklyn Brewery can be developed up to 165K sf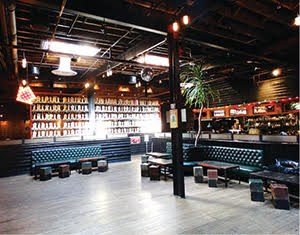 Private equity firm Rockpoint Group has joined Atlas Capital Group in its $37 million purchase of the home of the Brooklyn Bowl and Brooklyn Brewery in North Williamsburg.
The Boston-based PE shop is deploying its dry powder to buy the two-story, 33,000-square-foot warehouse at 61-71 Wythe Avenue, sources told The Real Deal.
Atlas went into contract earlier this year to buy the property from the Nastro family, which had owned the building for 15 years, for $37.4 million, as TRD previously reported.
"The property offers 68,900 buildable square feet, and up to 165,360 buildable square feet with the inclusion of a community facility space," said Eastern Consolidated's [TRDataCustom] Brian Ezratty, who represented Atlas in the deal.
Chad Sinsheimer at Eastern Consolidated represented the sellers.
The Brooklyn Brewery plans to relocate to the Brooklyn Navy Yard in 2018, where it's signed a lease for 75,000 square feet at the campus's Building 77.
The new owners are likely to reposition the site, sources said. Nearby projects like Heritage Equity Partners' 25 Kent Avenue and Cayuga Capital Management's 87 Wythe Street will add around 500,000 square feet of new office space to the area, while the Wythe and McCarren hotels command $400 a night for standard rooms.