Banks backing away from apartment projects
Supply is outpacing demand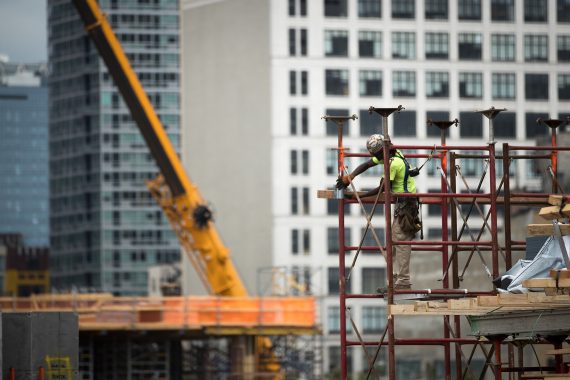 Banks are shying away from financing new apartment projects as supply starts to outpace demand.
This year more than 378,000 new apartments are expected to be completed nationwide, according to real estate researcher Axiometrics Inc. But only 50,000 of the 88,000 apartments completed in the fourth quarter of last year were rented out, the Wall Street Journal reported.
Developers are increasingly turning to non-traditional lenders and small regional banks, like the Arkansas-based Bank of the Ozarks, to fill out their capital stacks. Bank of the Ozarks has been one of the most visible lenders in New York City in recent years, with about $2 billion in loans as of July 2016.
"Our business has radically changed," Toby Bozzuto, president and chief executive of the Bozzuto Group, which has about eight buildings in New York City, told the newspaper. "I haven't seen anything this seismically different since 2008, when credit dried up."
Meanwhile rent growth has slowed. In New York, San Francisco and Houston, rents dropped roughly 1 percent from 2015 to 2016.
Last month, 31 percent of all new leases in Manhattan included some form of concessions, nearly double what it was a year ago, according to a Douglas Elliman report. In Brooklyn, 18 percent of leases had concessions, compared to just 5 percent last year. [WSJ] — Kathryn Brenzel