Home sale prices in BK, Queens continue to soar in Q1
Median price in Brooklyn jumped 16% YOY: report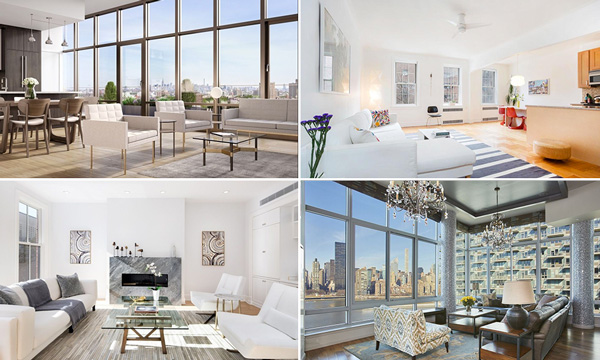 Falling inventory and increasing demand continues to push prices to new highs in Brooklyn and Queens.
In the first three months of the year, the median sale price in Brooklyn hit a record $770,000 — a 16 percent jump from the same period last year, according to the new quarterly report from Douglas Elliman. It's the third quarter in a row the median sale price has hit a record, according to the data for the report, which goes back to 2003.
"Every quarter we are either seeing overall price records, or prices are flirting with records," said Jonathan Miller, CEO of appraisal firm Miller Samuel and author of the report, adding the pent-up demand following the election has pushed up sales numbers. "Brooklyn has rebranded itself from a cheaper alternative to Manhattan to a global brand."
For the fourth quarter in a row, the median sale price for a condominium in the borough hit a record, jumping 26 percent year-over-year to reach $929,000. Co-ops, however, dropped nearly 3 percent from the same period last year to hit $389,000. On the luxury end of the market, the top 10 percent of all sales, the median hit a record $2.5 million — 37 percent jump on last year.
The median sale price for new development was $1.4 million, which is up 90 percent year-over-year, and also a record. However, Miller said that jump was caused by a high number of new development closings, and does not indicate a trend. The median price of a resale jumped 15.5 percent from last year to reach $823,750.
"It's a combination of low supply and demand, and the housing stock is changing," said Miller. "We're seeing a shift to larger-sized units as well."
However, across the borough, average days on market increased nearly 39 percent to 97. Meanwhile, listing discounts are also going up. Miller said, just like in Manhattan, sellers are now becoming more aware of market realities. "Longer marketing times means the buyer isn't budging," said Miller.
A first-quarter report from the Corcoran Group also showed that sales are surging. "Overall, Brooklyn continues to be starved for inventory, particularly in resale co-op and condominiums," said Frank Percesepe from Corcoran's Brooklyn and East End office.
The market in Queens mirrors Brooklyn, but at a lower price point. The median sale price also jumped — increasing 21 percent to $485,000. The number of sales surged 35 percent to reach 3,395. Days on market went from 81 in the first quarter of 2016 to 105 this year. The luxury median sale price went up by 18 percent to reach $1.2 million.
"It's virtually the same story [to Brooklyn] — which is rising prices, rising sales and falling supply," said Miller.