Nonprofit files suit to block sale of East Harlem building to L+M
Nuevo El Barrio claims it should get right of first refusal for 1680 Madison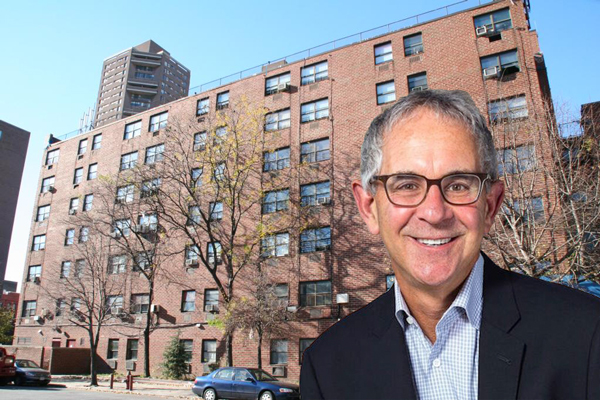 UPDATED, 10:31 a.m., June 13: East Harlem Housing nonprofit Nuevo El Barrio is suing in an effort to stop L+M Development Partners [TRDataCustom] from buying a 135-unit Rental Building On Madison Avenue, claiming it should have the opportunity to purchase the property first.
The property at 1680 Madison Avenue is owned by Los Tres Unidos Associates, an entity affiliated with Metropolitan Realty Group.
Los Tres informed N.E.R.V.E in March that it had a buyer for the building, according to a lawsuit filed in the New York State Supreme Court Monday. L+M is the buyer, according to the suit.
N.E.R.V.E — a group formed in 1975 to improve housing in East Harlem — claims it has had partial ownership of the entity that owns the property since the 1980s, and has the right of first refusal (ROFR) to buy it. The complaint states that N.E.R.V.E said it wanted to buy the building, and would match L+M's offer.
However, Los Tres claims that, as L+M is buying also buying another property, N.E.R.V.E would have to buy both properties to exercise its ROFR.
The organization disagrees and wants the court to stop the sale until N.E.R.V.E has been offered the opportunity to purchase the property
"upon the same term and conditions" as any other offer.
L+M is a major developer of affordable housing in the city. Crain's recently reported on the close relationship between L+M co-founder Ron Moelis and Deputy Mayor Alicia Glen. Since Glen took office, L+M has started 13 affordable housing projects. Glen has also helped Moelis get access to other parts of city government.
"N.E.R.V.E's concerns are that it doesn't know what another entity plans would be in terms of preserving the project as affordable housing," said Roger Maldonado of Smith, Gambrell & Russell, a lawyer for the nonprofit.
Lawyers for Los Tres were not immediately available for comment. L&M declined to comment through a spokesperson.