House committee to probe Trump's conflicts at Starrett City
Huge housing complex receives millions in gov't funding, is set for inspection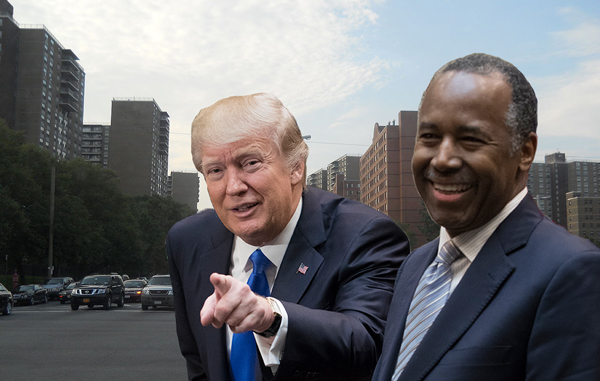 The House Committee on Oversight and Government Reform is looking into possible conflicts of interest President Trump may have with the Starrett City complex in Brooklyn that he has a partial ownership stake in.
The 5,881-unit complex, which Trump has a 4 percent ownership stake in, receives millions of dollars in subsidies from the federal government and is facing an inspection by the Trump administration's U.S. Department of Housing & Urban Development in the coming weeks.
Rep. Elijah Cummings, the committee's ranking member, and Rep. Hakeem Jeffries, whose district covers Starrett City, sent a letter July 7 to HUD Secretary Ben Carson laying out their concerns and demanding thousands of pages of documents and emails be delivered by July 28, the New York Daily News reported.
HUD would approve any new financing for the complex or sign off on a sale, and also sets the rates tenants pay and the level of Section 8 subsidies.
"There are numerous actions that the President or his administration could take to financially benefit himself, his family members or his business associates in Starrett City," wrote the congressmen, who added that Trump "is on both sides of the negotiation — he oversees the government entity providing taxpayer funds and he pockets some of that money himself."
The lawmakers also said that Trump's conflicts are "exacerbated" by the president's appointment of Lynne Patton, his family's event planner, to head up the HUD regional office in charge of New York. [NYDN] – Rich Bockmann