Luxury apartment contracts drop to 5-year low this summer
New development deals fell to below last year's level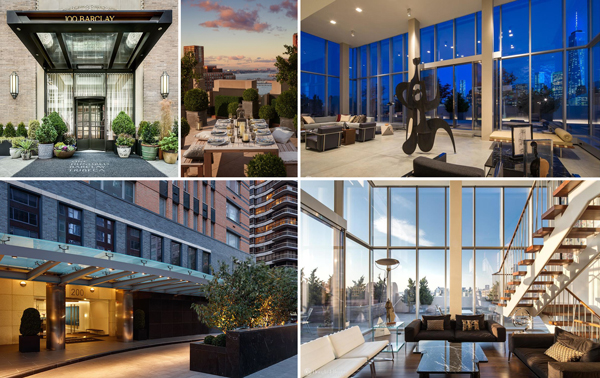 It's been a summer to forget in Manhattan luxury. Contracts on Manhattan apartments priced at $4 million and above dropped to their lowest summer pace in five years, a new report claims.
The number of new development contracts also fell to their lowest level since 2013, the Wall Street Journal reported, citing data from Olshan Realty. While sales on the higher end of the market picked up earlier this year,  the pace slowed at the start of the summer period.
Over the past five weeks, there were 86 contracts signed on pads asking $4 million or more, according to Olshan. That's similar to the same five-week period last year, but 32 percent below the 127 that was signed in the same period of 2015, the Journal reported. Still, there have been some notable new development deals in recent weeks, including a contract on Related Companies' penthouse 70 Vestry, asking $65 million.
Donna Olshan told the Journal that it is not year clear if the decrease represents a significant slowing in the market, or just a temporary "summer bummer." Activity slowed in the months approaching the 2016 presidential election, but picked up earlier this year until falling again.
In this month's cover story, The Real Deal, looked at the tactics developers are using to sell condominiums in a softening market.  [WSJ] — Miriam Hall