Donald Trump and ex-wife Ivana's former Connecticut mansion hits the market
The Connecticut property is listed for $45M.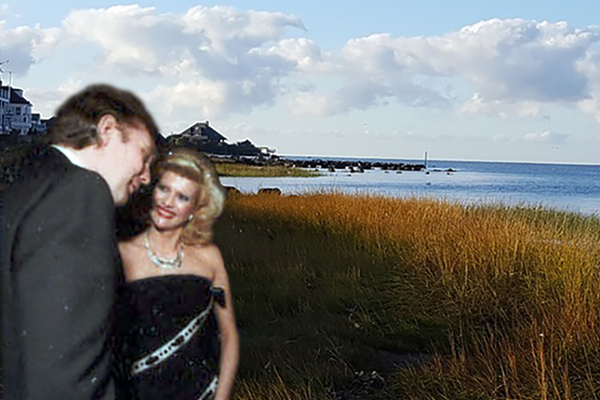 Marketing takes care of itself when the President used to own your mansion.
Just ask Robert and Suzanne Steinberg who are making headlines as they relist their 6-acre property on Long Island Sound. They bought the house for $15 million in 1998 from Donald Trump's first wife, Ivana, who kept the house after the couple's divorce, according to the Wall Street Journal.
The Connecticut mansion — and $10 million — was part of a nuptial agreement Ivana signed at Trump's insistence on Christmas Eve 1987, according to Vanity Fair.
The Steinbergs first listed the house for $54 million before Trump's presidential campaign gained traction and then the couple pulled the listing. Aside from nominal association with the President, however, not much else was retained from the decade or so Trump and his then-wife owned it between the early 1980s and the early 1990s when their marriage ended.
"When Donald and Ivana had it, they had it decorated very lavishly," listing agent Tamar Lurie told the Journal. For the Steinbergs, redecorating meant getting rid of the Trumps' gold-leaf décor in particular. "It's much more livable and relaxed and quite elegant [now], but not as lavish as when Ivana had it."
The 20,000-square-foot house has eight bedrooms, a gym, an indoor and outdoor pool and a putting green. Guests are dramatically greeted by a triple height entrance upon arrival. [WSJ] — Erin Hudson