SPAC slowdown, SmartRent strikes a $2.2B deal
Plus, "Smart store" startup targets apartment living

SPACs go cold

SPAC deals are drying up amid mounting questions from regulators.
After a record 109 SPAC deals in March, there have been just 10 this month, according to SPAC Research. Proptech is no exception, with 15 new SPACs in February followed by 16 in March and just one so far in April, according to TRD's SPAC tracker. (Fifth Wall Ventures is aiming to raise $250 million for its third SPAC.)
The popularity of blank-check firms exploded last year. This year, 308 blank-check firms have gone public, raising more than $100 billion. By comparison, 59 went public in 2019, raising $13.6 billion.
But there are signs the SEC could crack down on the burgeoning market. Regulators have already issued a warning to investors not to write checks just because a celebrity is involved in a SPAC.
Wall Street also seems skeptical of some SPAC deals. Opendoor's stock is down 40.2 percent since its SPAC IPO in December, while Porch Group's stock is down 16.7 percent and View's is down 16.1 percent.
According to CNBC, the market value of the largest SPACs in the past two years has fallen 20 percent year to date. "Early data from April suggest that retail may be returning back to their 'traditional' roots, favoring more established companies over low-priced, speculative securities," Bank of America analysts said in a research note.
---
rnrn"We have eight or 10 salespeople and you can't take down 43 million units in the U.S. with eight or 10 salespeople."rnrn
---
SmartRent's $2.2B strategic SPAC
Big landlords are getting smart.
Invitation Homes and Starwood Capital, along with homebuilder Lennar, are investing $155 million in SmartRent's new SPAC deal.
The deal, with a blank-check firm backed by Fifth Wall Ventures, values SmartRent at $2.2 billion and will give the Phoenix-based startup $513 million in cash. "These are not just customers, these are investors now in the company," said Brendan Wallace, co-founder of Fifth Wall.
SmartRent, which has raised $101 million since 2017, currently operates in 185,000 units, with 752,000 in the pipeline, according to CEO Lucas Haldeman.
The platform includes things like self-guided tours and WiFi. In the future, SmartRent plans to facilitate lease signing and payments and metering for energy, water and air quality.
In an investor presentation Thursday, SmartRent said the total addressable market for smart-home technology in the U.S. is $30 billion and $200 billion globally.
SmartRent estimated that it generated $53 million in revenue last year. The company is not profitable and lost an estimated $27 million on an EBITDA basis in 2020. It forecasts positive earnings in 2022 with $10 million in EBITDA.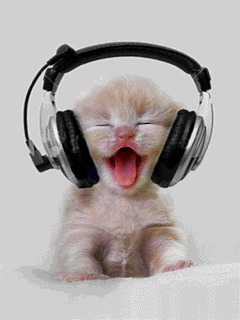 ---
Brazilian iBuyer's Loft-y valuation
Brazilian iBuyer Loft made headlines last month when it became a unicorn, raising $425 million at a $2.2 billion valuation.
Last week, the startup nabbed $100 million in funding at a $2.9 billion valuation. That's an added $700 million in just a few weeks, for those counting.
The Series D extension was led by Baillie Gifford, which has backed Amazon, Alibaba and Tesla. Carlos Garcia Ottati, co-founder and CEO of car marketplace Kavak, also participated, with the founders of Better Mortgage, GoPuff, Instacart and Sweetgreen.
(ICYMI: The $425 million round in March was led by D1 Capital Partners, with Andreessen Horowitz, DST Capital and Tiger Global.)
"We're really trying to step on the accelerator," co-founder Mate Pencz told Forbes, citing plans to expand operations beyond Rio and São Paulo. Loft plans to grow internationally and, ultimately, go public. Loft is tapping into what Pencz said is a shift in Brazil's economy from analog to digital. "It may take longer than some people think, but it's essentially inevitable," he said.
---
STAT OF THE WEEK
50%
Percentage of tech workers who expect to be back in the office
by Q3 2021, per Savills survey
---
Cherre on top
How much is good data worth? For Cherre, the answer is $50 million.
The real estate data firm closed a funding round led by Trustbridge Partners, a Chinese growth equity firm that previously invested in WeWork China. The round brings Cherre's total funding to $75 million since 2016. Prior backers include Intel and Navitas Capital.
CEO L.D. Salmanson told Business Insider that demand for data "exploded" during the pandemic. Cherre aggregates public and private data from sources including Trepp and Moody's to give users a "single source of truth." Cherre will use the new money to expand its offerings and hire additional employees.
---
Tulu offers tenants 24/7 appliance rentals, groceries
Funding: Tulu, a startup that puts "smart stores" in apartment buildings and offices, raised $4.5 million in seed funding from Ground Up Ventures, i3 Equity Partners and Kairos.
What it does: The two-year-old company provides on-demand appliances, grocery items and entertainment devices to tenants to rent or purchase through an app. The 24/7 stores are modular and can be installed in a building's lobby, lounge or bike room to utilize vacant space. Landlords pay Tulu to provide the amenity, which is curated according to their tenants; tenants get the convenience of instant gratification (and in some cases, reduced expenses).
Tulu, which is based in New York and Tel Aviv, currently works with landlords including Greystar, RXR Realty, the Brodsky Organization and Moinian Group. The company claims 10,000 users in New York, New Jersey, Connecticut, Amsterdam and Tel Aviv.
Team: Tulu was founded by Israeli entrepreneurs Yael Shemer, an environmentalist, and Yishai Lehavi, an architect, who met at MIT's DesignX, a program that promotes innovation in design and the built environment. "It doesn't make sense for everyone to own a drill, vacuum, e-scooter or even printer," said Shemer.
---
Small bytes
? Fintor nabbed $2.5M in seed funding for a platform that lets investors buy shares in a residential property for as little as $5.
? PowerX, which uses AI to optimize homeowners' electricity, gas and water usage, closed a $4M seed round.
? Archistar.ai, a Sydney-based property data platform, raised $6M.
? Knox Financial, which helps investors manage residential rentals, raised $10M from Greycoft and others.
? Redfin expanded its iBuying program to Boston.
? Floyd, a furniture design company, raised $15M in equity and debt.
---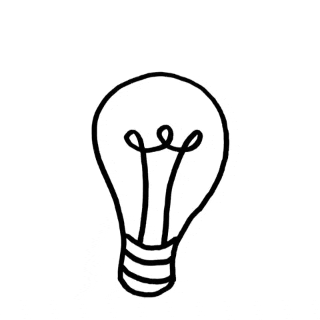 ---