Proptech CEO pay, the #s behind Sonder's $2.2B SPAC deal
Plus, a startup that tracks our cell phones raised $50M

Proptech's payday

A year ago, Redfin CEO Glenn Kelman said he would forgo a salary after the tech brokerage had to furlough 40 percent of agents and staff. Other CEOs followed suit.
But in the end, the pandemic didn't cause a housing meltdown or a meaningful deterioration in CEO pay.
In 2020, CoStar's Andy Florance was compensated $21.3 million, according to the company's recently filed proxy statement. Behind him was eXp World Holdings' Glenn Sanford with $15.9 million and Zillow's Rich Barton with $8.4 million. Kelman stuck to his word and collected a salary of $63,609 (instead of $300,000). Sanford also took a smaller salary — $656,480 instead of $1.5 million.
The CEOs of Opendoor and Porch saw hefty stock and options in a year when both companies went public. Porch's Matt Ehrlichman's total compensation was $16.8 million, with a base salary of $420,000. Opendoor Eric Wu's total compensation was $370.2 million, with a base salary of $325,000. Wu only took $189,584, however, voluntarily donating the rest to a company relief fund for affected employees.
---
We appear to be moving pastthe pandemic disruption.
u2014 CoStar CEO Andy Florance
---
Sonder snags a SPAC
For proof that travel is back, look no further than Sonder's $2.2 billion SPAC deal.
The hospitality startup, which leases apartments and turns them into furnished, short-term rentals, announced plans to merge with a blank-check firm backed by SPAC pioneers Alec Gores and Dean Metropoulos. Gores Metropoulos II raised $450 million in a January IPO, and raised an additional $200 million from PIPE investors, including BlackRock, Fidelity and Senator Investment Group.
The deal will give Sonder $650 million in cash to scale up. Sonder was last valued at $1.3 billion, after raising $170 million in June.
The two clear takeaways are: (1) travel is rebounding and (2) Gores and Metropoulos aren't worried about the impending regulatory crackdown on SPACs.
CEO Francis Davidson co-founded Sonder as a college student in Montreal in 2014. It currently operates more than 300 properties in 35 markets.
In an investor presentation, Sonder said it generated $116.2 million in revenue in 2020 and lost $240.6 million. It projected $4 billion in revenues in 2025, and profitability in 2023 when it forecast $24.2 million in EBITDA.
It also gave a peek at its pipeline of units. In 2020, Sonder had 5,000 units (with contracts for another 7,000). It currently operates 8,000 (with contracts for 10,000 more). Sonder projected it will have 77,000 units within five years.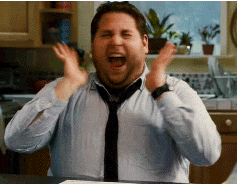 ---
Printing money
CoStar's profit machine is back in action.
After four consecutive quarters in which its profits sagged, the real estate data giant generated $74 million in net income during the first quarter. That's relatively flat year over year and up $36 million from Q4 2020.
Overall, CoStar generated $458 million in first-quarter revenue, up 18 percent year over year. As a part of its push into the residential sector, CoStar recently acquired Homesnap for $250 million. Earlier this month, the firm said it would buy Homes.com for $156 million. The brand generates $10 million per quarter, CoStar said.
"The opportunity in residential is so large and our assets have so much potential," CEO Andy Florance said during an earnings call. "We think the current online players are overly focused on capturing agents' fees."
---
STAT OF THE WEEK
$1.2T
Combined annual revenue of Amazon, Apple, Alphabet,
Microsoft and Facebook, up 25% from a year ago
---
Lockdown, who 'dis?
When the country went into lockdown last year, OpenSpace allowed construction bosses to monitor essential jobs remotely with its site-mapping tool.
Last week, the startup raised $55 million from investors, led by Alkeon Capital Management, with participation from Penny Pritzker's PSP Partners and others.
OpenSpace, founded in 2017, uses AI and cameras affixed to workers' hardhats, to provide 360-degree images of job sites. Its analytics can be used to ensure workers comply with safety standards; managers can use it to benchmark performance.
Last year, OpenSpace's maps more than came in handy. Revenue tripled, the company said.
Got vaccine, will travel
Guesty, a property management startup targeting Airbnb hosts, raised $50 million last week.
The startup's software lets hosts manage listings, communicate with tenants, process payments and send push notifications. The Series D was led by Apax Digital Fund and brings Guesty's total funding to more than $110 million.
Founded in 2014, the Israel-based company has been in growth mode. In conjunction with the round, Guesty said it acquired rival Your Porter just a month after buying MyVR. The company currently operates in 70 countries, and CEO Amiad Soto said the funding will go toward market and tech expansion.
---
Placer.ai nabs $50M to track cell phone movement
Funding: Placer.ai, a location-data startup, raised $50 million from Josh Buckley, CEO of Product Hunt; angel investor Todd Goldberg and Rahul Vohra, CEO of Superhuman, an AI-focused email startup. Fifth Wall Ventures, JBV Capital and Aleph VC also participated.
What it does: The five-year-old company uses cell phone data to track pedestrian foot traffic in order to give retail and office landlords feedback on how stores and assets are doing. Placer is based in California with an engineering team in Israel. The company says it has 500 customers, including JLL, retail center operators Brixmor and Taubman, along with Planet Fitness and Dollar General.
Team: CEO Noam Ben-Zvi co-founded Placer with Zohar Bar-Yehuda, Oded Fossfeld, Ofir Lemel and Koby Ben-Zvi, Noam's father. The father and son were also co-founders of BlueTail, a social media marketing startup acquired by Salesforce in 2012.
Placer operates on a subscription model, and Ben-Zvi said it tripled its revenue in 2020 as customers sought data to guide decisions during the pandemic. Placer's data "helped them understand and navigate the change."
---
Small bytes
💸 British Land, the U.K.'s largest REIT, sold its property management platform to Australia-based Equiem. Terms weren't disclosed.
💰 Stanza Living, an India-based co-living company, raised a $102M Series B.
📲 Brokerage giant Realogy struck a massive deal with MoxiWorks, a real estate software startup.
💵 Compass acquired digital closing startup Glide for an undisclosed sum.
🐞 Zonda acquired BuzzBuzzHome, a new development listing site, for an undisclosed sum.
🗣 Opendoor tapped Square's Mike Cieri as vice president of product for its buyer team.
🗣 Second-home startup Pacaso hired as head of industry relations.
---
---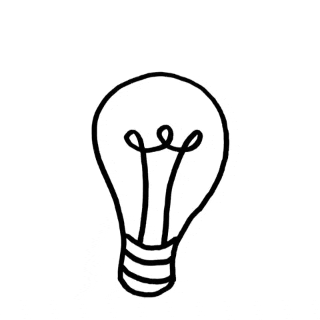 ---