Pickleball to anchor Stamford mall
Sport will take over 80K sf at former Saks Off 5th space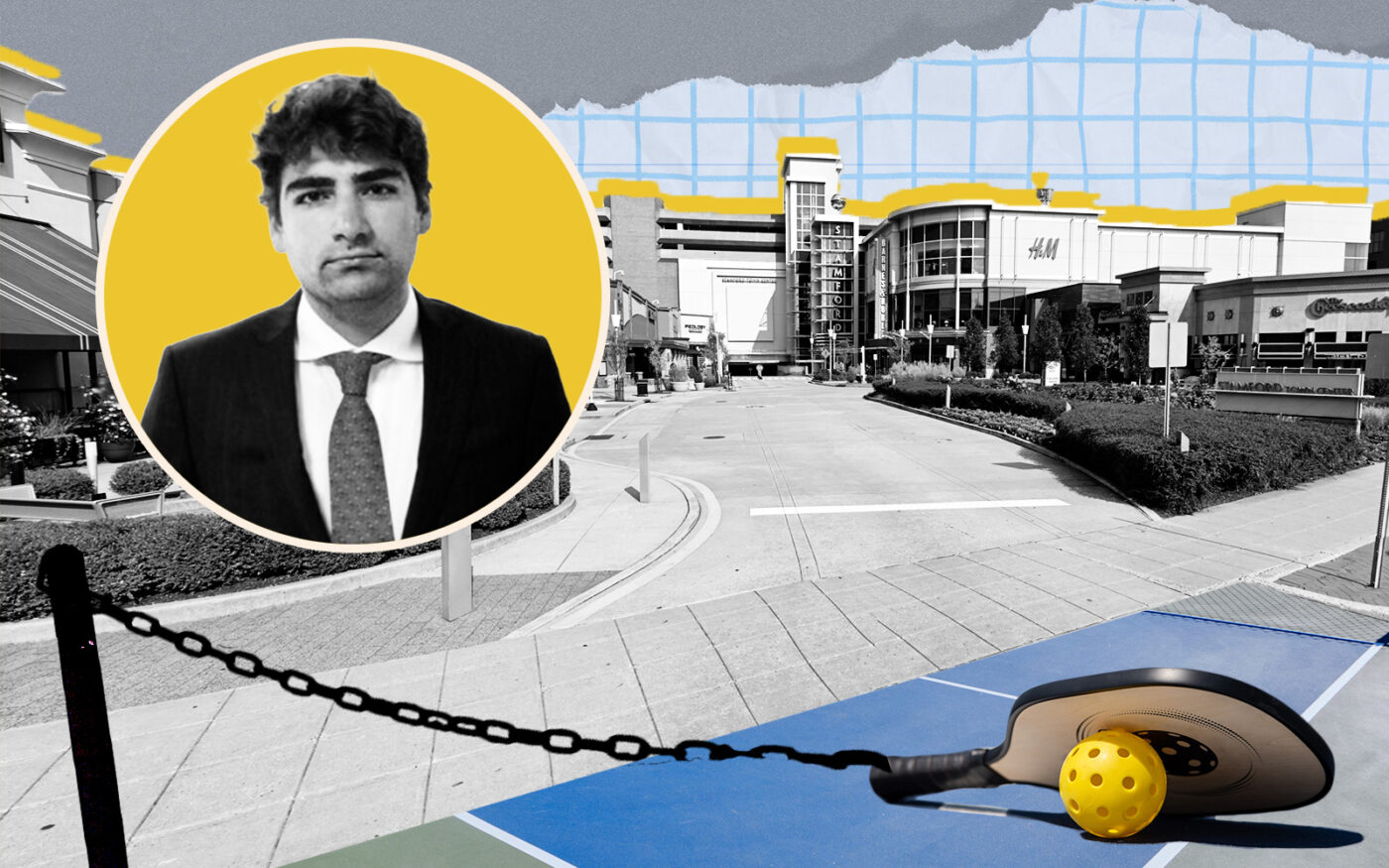 Pickleball is popping up everywhere — parks, residences, industrial buildings. And in one Connecticut city, the fast-rising sport is coming to the local mall.
Pickleball America signed a lease for more than 80,000 square feet at the Stamford Town Center, Houlihan Lawrence announced on Wednesday. The courts will replace a former two-story Saks Off 5th retail space, trading discount clothing for paddles and nets.
The downtown space at 140 Atlantic Street will host one of the largest indoor pickleball venues in the world. There will be 28 courts. On the first floor, 43,000 square feet of space will be converted almost immediately, and 37,000 square feet on the second floor will open in the coming months.
Besides the courts, there will be space to host tournaments, events, exhibitions and live music. There will also be lockers, showers, a lounge, a café and a child care area, according to Patch.
Houlihan Lawrence's Mia Schipani represented Pickleball America, which is anticipating more than 500,000 visitors to roll through annually. Schipani told The Real Deal that the base rent for the space was $40 per square foot.
"We've been focused on health and wellness, and Pickleball America works perfectly with that strategy, especially in this large format as an anchor," Stamford Town Center owner Alexander Yaraghi said in a statement.
Pickleball at the mall is new, but repurposing once-popular indoor shopping venues has become common as the property owners chart a post-pandemic, post-Amazon future. Some mall owners in the tri-state area and beyond are converting malls to residences, or at least adding apartments as a wing.
While the future of malls is in the eye of the beholder, the future of pickleball seems to be much brighter. Courts for one of the country's fastest-growing sports have been opening at a rapid clip across the nation.
Two months ago, CityPickle signed a 10,000-square-foot lease to operate a dedicated pickleball club in Long Island City, Queens. The asking rent at the Barone Management industrial property was $42.50 per square foot.
Long Island-based Hornig Capital Partners bought the Port Washington Tennis Academy and will convert a portion of the facility for pickleball.