JennAir Unveils Luxury Kitchen Design Trends- Remastering Developer Priorities for Modern Vertical Living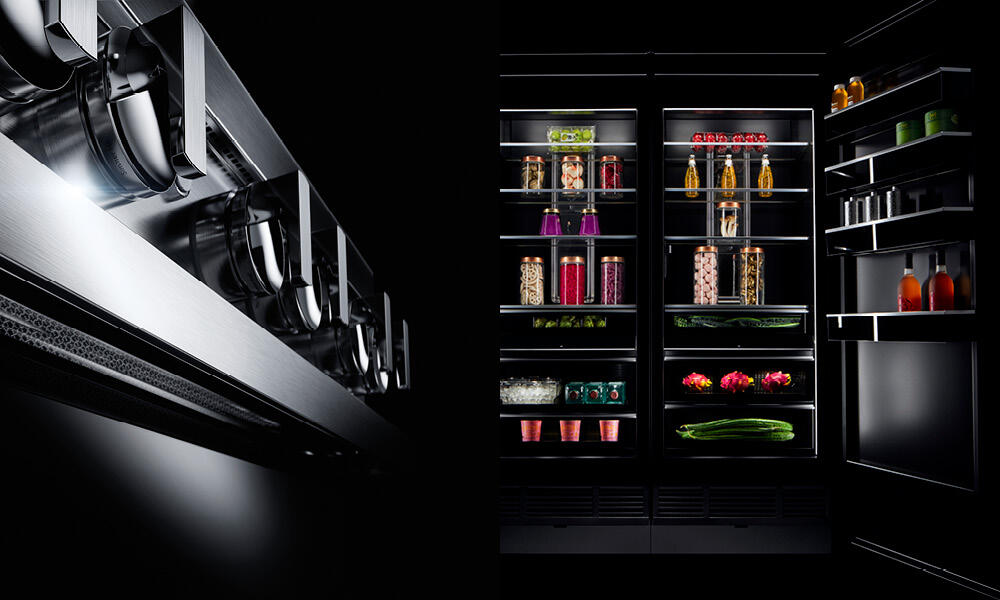 The urban vertical lifestyle is by no means losing its cache, having endured despite a pandemic. U.S. cities are reopening and developers and architects are still building and designing new luxury properties in gateway markets like Miami, Los Angeles and New York City. What has changed through the pandemic, however, is the definition of a luxuriant experience, especially in the home, according to new research released by JennAir and Wakefield Research that surveyed 500 interior design professionals across the United States with a concentrated focus in key markets.
The findings reveal a notable pivot toward individuality, tech-forward features and bespoke beauty. These tenets are overtaking the common tropes of luxury that have long kept kitchens the same. JennAir revolutionized their brand based on early adopters of  these trends, which have now been propelled to the forefront as a result of the pandemic.
Individuality is a well-known barometer for luxury, especially at home. Not surprisingly, more than 90% of designers and architects agree that their clients prefer the design of a space to reflect their own personality, rather than resale value. Luxury brands are increasingly being defined by how originative and thoughtfully innovative they are. Nearly 60% of clients sought a home design that would mirror their unique personalities and cast aside common trends.
Amidst Covid, 63% of designers and architects surveyed predict that demand for urban living is likely to increase over the next 12 months. More than half said that sleek and modern appliances are the top growing trend in 2021 and JennAir illustrates how powerful small spaces can be for big designs. Offering a collection of Urban Living appliances with two design expressions catering to bold/traditional aesthetic or minimal/elegant aesthetic. This line of modular appliances provides even the most petite kitchen a high level of performance, from 24" smart wall ovens to 15" modular cooktops.
43% of respondents said their clients are asking for more advanced technology features in kitchen build-outs than they did before the pandemic. Staying in step with beauty and functionality going hand-in-hand, JennAir forged its own path with smart appliances from urban living to prostyle ranges that are beautifully crafted. 
It's evidence of a new luxury landscape that weighs form and function equally. To keep up with new kitchen preferences, appliances should be as beautiful as they are functional, reported 98% of architects and designers. What's more, 90% agreed that clients are looking for statement pieces – offering penthouse clientele the option of  bespoke limited edition pieces. 
Recognizing that an immersive experience is the key to expanding awareness around the full scope of changing motifs in luxury, JennAir unveiled The JennAir Experience, 3,000-square-foot showroom at the iconic A&D building in Midtown. The bifurcated showroom offers visitors two paths to step inside the provocative ethos and radiant figures of JennAir brand's distinct RISE(TM) or NOIR(TM) Design Expressions, through interactive brand history and product experiences. It also welcomes them to the next level of customization and bespoke design offered by JennAir – Statement pieces. Smoke & Brass, an homage to ranges with attitude that pairs authentic metalworking principles with durable, high-quality metals in luxe earthy tones. The rarest of JennAir brand's striking appliance pieces,  bending the line between art and appliance, Burlesque. A refrigerator that evokes a vintage jewelry box, with a luscious burgundy interior and textured ceramic reminiscent of snakeskin. 
JennAir is pacing ahead of key consumer trends around luxury that are impacting real estate and interior design decisions. About 89% of architects and designers said that customizing the kitchen has become more important to clients in the past 1-2 years. Thoughtfully functional and uniquely beautiful appliances from JennAir are reinvigorating the kitchen experience and giving that wow-factor needed to stand out from the herd. 
To schedule an in-person or virtual appointment for the JennAir Experience, click here.