Dallas developer accused of scamming Chinese investors out of $26 million
CEO Tim Barton could spend decades in prison on charges of fraud and money wiring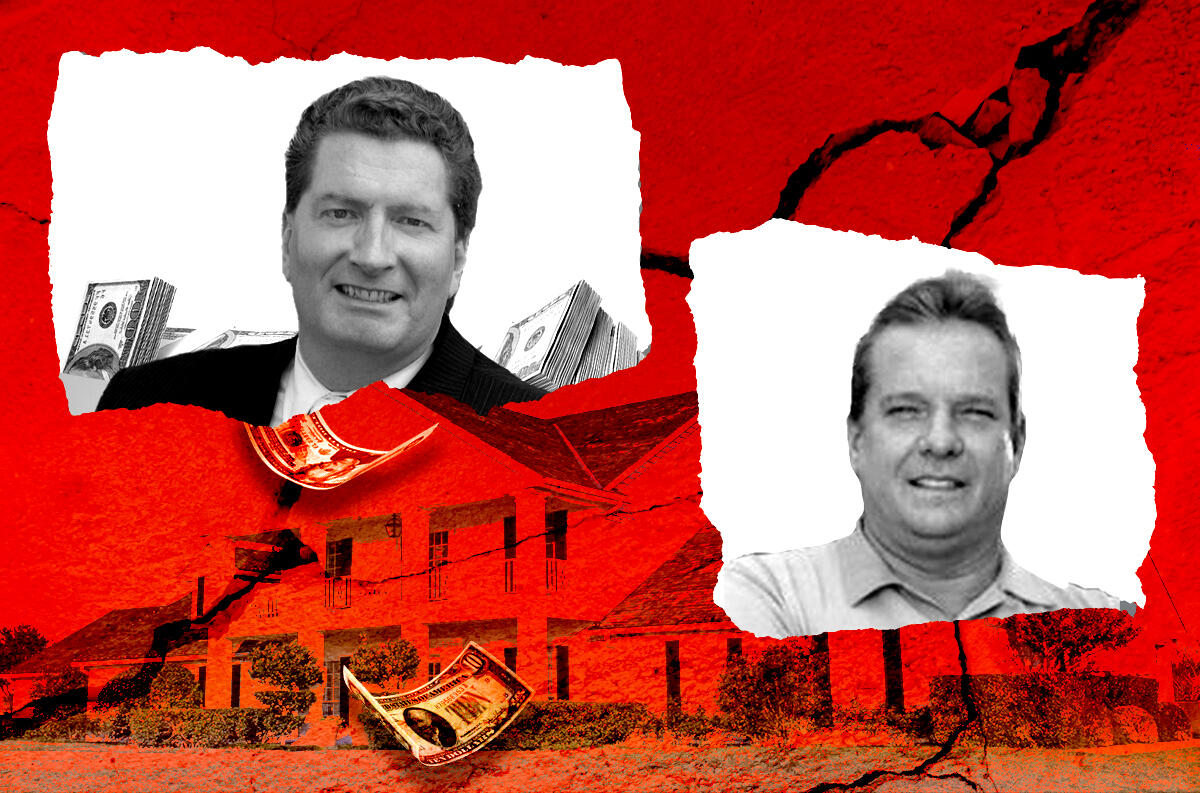 Dallas developer JMJ Development and its president face federal charges for allegedly scamming investors out of $26 million under the guise of North Texas property developments.
The U.S. Attorney for the Northern District of Texas accused JMJ and company president Timothy Barton of scamming over 100 Chinese investors out of over $26 million with the promise of developing properties across North Texas, but then diverting the money for personal use, according to the Dallas Morning News.
Barton, who is also CEO of investment firm Carnegie Development, allegedly used the investors' money for personal expenses, including the purchase of a private aircraft, gifts for colleagues, Ponzi payments to other investors, and the acquisition of properties unrelated to the purported developments.
Barton faces seven counts of wire fraud, one count of conspiracy to commit wire fraud, and one count of securities fraud. He could spend decades in prison if convicted.
"My clients JMJ Development and Timothy Lynch Barton are 'committed' to vigorously addressing both the SEC and FBI allegations in concert with their counsel Richard Roper of Holland & Knight," said Melanie A. Bonvicino, a spokesperson for Barton. "The parties' aim is to reach an expedient resolution to all matters pending."
Barton allegedly partnered with an experienced Texas home builder named Stephen Wall of Carnegie Homes and Chinese businessman Haoqiang Fu.
Barton reportedly traveled to Hangzhou, China, to market real estate investment opportunities in various North Texas counties — particularly in highly sought-after Dallas-Fort Worth neighborhoods — and raised $26 million from over 100 Chinese investors from March 2017 through June 2019.
He then allegedly used a series of special-purpose entities to control investor funds, ostensibly for the purchase of specific parcels of land that would later be developed. These shell companies are collectively referred to in the complaint as the "Wall entities," because all their names pair "Wall" with a numerical designation.
The terms of the loan agreements were very specific and included exact details of which of the Wall entities would allocate the funds to purchase which parcels of land and how much the land would be purchased for. The agreements also promised the investors annual interest payments for two years followed by the return of their original capital.
In reality, only about $2.6 million of the money raised from investors was actually used to buy any of the parcels of land cited in the loan agreements, according to the SEC complaint. Instead, the investor funds were allegedly mostly used for Ponzi-style payouts to earlier investors, Barton's personal expenses such as rent and credit card bills, payoffs to Fu and Wall, and larger purchases such as unrelated properties and an airplane.
In 2020, several of the Chinese investors attempted to force six of the Wall entities into Chapter 7 bankruptcy, and then, in early August, JMJ also filed for Chapter 11 bankruptcy for three of the Wall entities.
https://therealdeal.com/texas/2022/09/06/jmj-files-for-bankruptcy-on-three-north-texas-projects/
The U.S. attorney's office says that, if convicted, Barton could face up to 20 years in federal prison for each count of wire fraud, up to 20 years for conspiracy to commit wire fraud, and up to 20 years for securities fraud.
The Securities and Exchange Commission has separately filed a civil suit against Barton, Wall and Fu accusing them of operating a "fraudulent real estate investment offering," seeking, among other sanctions, to bar all three from serving as officers or directors of any public company in the U.S.
[Dallas Morning News] — James Bell