Donald Trump's fortune takes an $800M hit: Forbes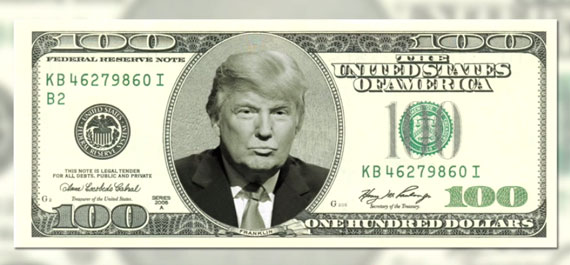 From the New York website: Donald Trump's net worth reportedly weighs in at $3.7 billion — $800 million less than the value of his fortune last year, according to Forbes.
Forbes claims that 28 of the presidential nominee's assets have declined in value in the last year. If you believe the publication, 40 Wall Street, for example, declined $28 million in value. Trump Tower, according to Forbes, is now worth $159 million less than it was last year, having a net value of $371 million. Forbes says Trump Tower has declined due to an estimated 20 percent drop in net operating income and an 8 percent decline in the tepid commercial real estate market.
Trump also gave $7 million of his own money to his campaign and loaned another $48 million to it, which Forbes doesn't think he'll recover.
Forbes' methodology for this investigation was not made clear. If the value drops are based on city property assessments, it should be noted that these figures don't necessarily — and often don't — reflect true market value.
Trump's fortune has been a subject of controversy for several years — and a mystery exacerbated by the candidate's continued refusal to release his tax returns. During Monday's debate, Trump said his portfolio of properties was valued at $3.9 billion and that he made $694 million in income last year. Forbes says that's not quite true, claiming he mixed income and revenue. He also noted that he's been audited by the IRS every year for the past 15 years — not that he's complaining. Earlier this year, Bloomberg pegged his worth at $2.9 billion.
The Real Deal in 2013 did a deep dive into Trump's assets. [Forbes] — Kathryn Brenzel