"No dumb buyers:" South Florida homes selling at discounts
Most luxe single-family homes that sold in Miami Beach recently traded below ask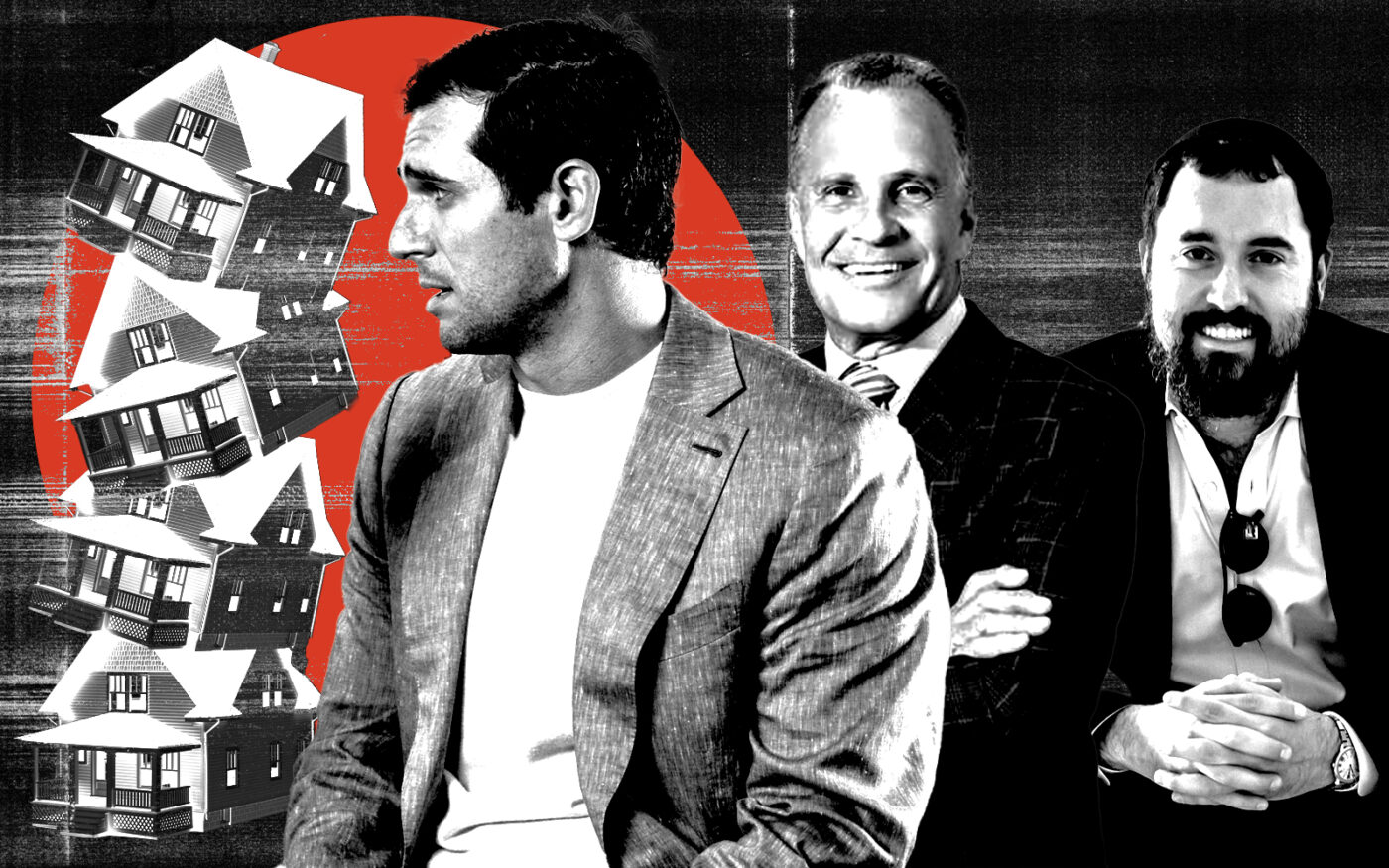 In March, a hidden buyer paid $15.3 million for a waterfront home in Surfside — setting a record for the town. 
A month earlier, another anonymous buyer spent $21 million on a waterfront estate in West Palm Beach — also marking a record in the city. About the same time, a concrete company CEO sold his mansion in Miami's Bay Point for $38.5 million, more than double the previous record for the waterfront neighborhood. 
And at the very top of the market, in March cosmetics billionaire William Lauder paid $155 million for Rush Limbaugh's oceanfront compound in Palm Beach, which was quietly marketed for up to $175 million. Though not a record, the deal marked the second-priciest Florida home sale ever. 
It's clear that buyers are still paying never-before-seen prices for residential properties, but a slowdown in overall sales is leading to price cuts across the board, brokers say. In February, sales fell more than 30 percent in Miami-Dade, Broward and Palm Beach counties, year-over-year, according to the Miami Association of Realtors. Single-family home sales in Miami-Dade declined 28 percent. 
Residential sales also are taking longer to close, more properties are selling for below their asking prices, and inventory is growing, according to the Miami Association of Realtors data. Still, median prices keep rising, albeit at a slower pace.
Sellers have been slow to react. 
"There's no question that many sellers had expectations of the Covid boom in price increases," said Mike Pappas, CEO of the Keyes Group of Companies. "That now is not there. Reality is making them make the adjustment to the current market pricing." 
A lot of it is about perception, brokers say. Did a property sell after multiple price cuts, or did it just sell at a discount to the asking price? And if it sold for a record price, does it matter what the asking price was? 
"I'm encouraging my clients to make [below asking price] offers because a lot of sellers don't want [to introduce] a price cut," said Mendel Fellig, an agent with Compass. "They would rather give a discount. Buyers want to feel they are getting a discount." 
Miami Beach is one city where price reductions or discounts are becoming more prevalent. Nearly all of the $5 million-and-up sales recorded on the Multiple Listing Service for the six months leading up to mid-March sold for a discount off the asking price. Only two of 19 recorded sales traded for their asking prices. 
The Miami Beach property that sold for the biggest difference compared to its highest asking price was the waterfront mansion at 158 Palm Avenue, which traded for $32 million in February — a record price for Palm Island. It was on and off the market for years, and listed in August of last year for $59 million. By the time it sold six months later, it was asking nearly $40 million. 
One of the two homes that sold without a discount appears to be an off-market deal, as it spent 0 days on the market, according to MLS data. The other house that sold for its asking price was 201 North Coconut Lane in Miami Beach, which traded for $5.9 million in February. 
None sold above asking price — as was common when the market peaked in 2021. 
Brokers are sometimes marketing their price reductions as "price improvements." 
The waterfront lot at 5840 North Bay Road in Miami Beach is now asking $29.5 million, reduced by about $4.4 million. The waterfront home at 3605 Flamingo Drive, also in Miami Beach, was asking $13.9 million. It's now on the market for $12.8 million. The asking price for Marcelo Claure's bayfront lot at 5212 North Bay Road was reduced by $5 million to $34.9 million. 
At the same time, the slowdown in home sales has exacerbated the divide between older homes in need of repairs or renovations, and newer or renovated properties that are turnkey, brokers said. New construction is selling at a premium, they added. Wealthy buyers who are relocating are still a dominant buyer pool. 
"Land is tough to sell. Our finished house listings are getting great traffic," said Official's Oren Alexander, calling the divide between home lots and newly completed houses a "tale of two markets." 
Alexander, a top agent in Miami-Dade County, said agents need to convince their sellers that if they want to sell, their pricing has to be attractive. 
"There's no dumb buyers in today's market," he said. 
Many owners are hesitant to sell if not for what some would consider an astronomical amount of money. That's in part because they don't want to move, they would be priced out of the market they're living in if they become buyers, and/or they have mortgages with very low interest rates. 
Alexander pointed to himself as an example. His waterfront Miami Beach estate at 3541 Flamingo Drive is on the market for $31.5 million. But he's in no rush to sell. 
"I could have sold it by now if I would have been a little more willing to negotiate," he said. "I'm very comfortable here. It's a good asset and a good place to place my money." 
But as time drags on, sellers who need to sell could be forced to slash their prices — depending on what happens with mortgage rates and the economy overall. 
Just a handful of multimillion-dollar properties have sold at losses in recent months. In December, the penthouse at Arte in Surfside sold for $18 million, $4.5 million less than the buyer's purchase price a year earlier. And last month, a local real estate investor sold her Sunset Islands home in Miami Beach for $11 million, $2.5 million less than she paid for the house in 2021. 
Pappas called it "the dance of the deal," asking, "What's the seller willing to take and what's the buyer willing to buy?"