Midtown's Sixth Ave. was top thoroughfare for 2016 office deals: report
Despite rise of Hudson Yards, the main Midtown stretch saw eight large leases totaling 2.3M sf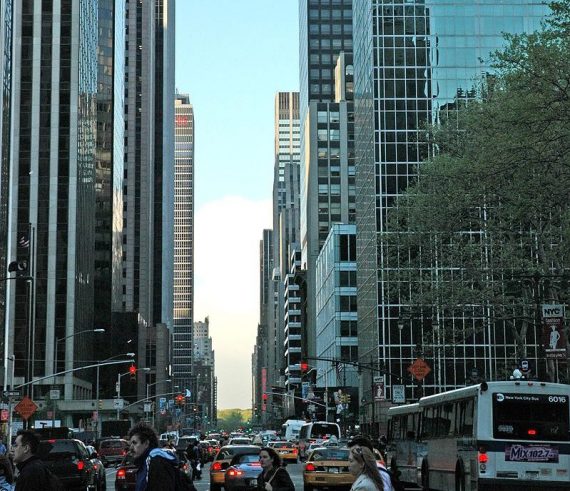 Not everyone wants a shiny new office Downtown or on the Far West Side.
In fact, according to a new report by CoStar, 37 of last year's 50 largest office deals in Manhattan were in Midtown, the New York Post reported. Sixth Avenue led the big-ticket office deals last year with eight leases that totaled 2.3 million square feet. The largest new lease of the year in Manhattan was Major League Baseball's 418,000-square-foot deal at the Rockefeller Group's [TRDataCustom] 1271 Sixth Avenue.
Hudson Yards' 10th Avenue followed with five deals totaling 1.41 million square feet, and Park Avenue ranked third with 1.32 million square feet.
Still, there's a significant amount of space available — or set to become available — in Midtown, and it's unclear if the area will ultimately be able to compete with the newer, modern office space in Lower Manhattan and in Hudson Yards. According to a recent analysis by The Real Deal, Midtown has seen tenants leave 5 million square feet more than its gained since 2011. [NYP] — Kathryn Brenzel